How Much Does the O Shot® Cost?
The O Shot® may not be the most talked-about treatment, but it has certainly helped transform the lives of many women. The O Shot® is an injectable treatment that rejuvenates the vaginal tissues and improves vaginal health.
At Total Dermatology, Dr. Nissan Pilest, board-certified dermatologist, provides the O Shot®  to women struggling with sexual dysfunction or urinary incontinence. Dr. Pilest is a certified injector who has received the appropriate training to administer the O Shot.®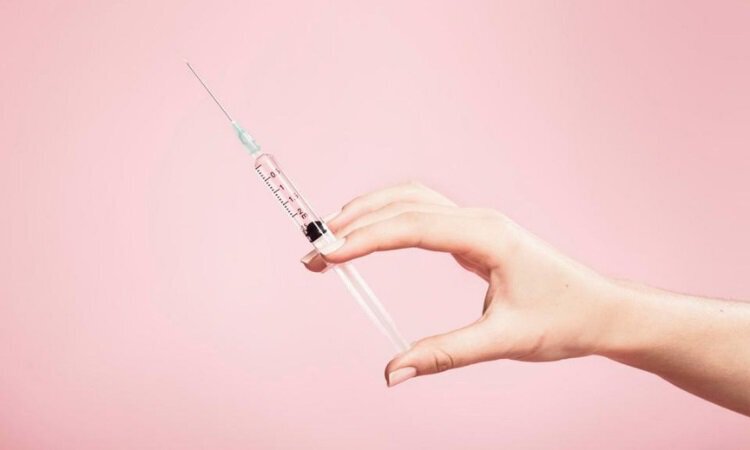 *Individuals Results May Vary.
What is the O Shot®? 
The O Shot® (Orgasm-Shot) is an injectable treatment that uses platelet-rich plasma (PRP) to rejuvenate the vaginal tissue. The platelets in PRP are naturally present in the blood and contain growth factors that promote tissue regeneration. When PRP is injected into the vagina, it rejuvenates the vaginal tissues. This process increases blood flow to the vaginal area and enhances sexual sensitivity. 
How Does the O Shot® Work? 
We will draw a small blood sample and then place it in a special centrifuge to separate the PRP from the other components of the blood. A growth-activating serum is added to the PRP after which it is injected into the clitoris and vaginal wall. The effects of the O Shot® are noticeable almost immediately. The procedure is not painful and takes less than 30 minutes to complete. 
How Much Does the O Shot® Cost? 
You can expect to pay between $1,400-$1,800 for a single O Shot®. Since the O Shot® is considered an elective procedure, health insurance does not cover the cost.  
The cost of the O Shot® may be influenced by the level of experience of your doctor and the location of the practice. The only way to know what the final cost of the O Shot® will be is to schedule a consultation with Dr. Pilest to discuss your specific desires.  
Benefits of the O Shot® 
The vaginal area experiences a wide range of changes over time due to natural aging, hormonal changes, and other factors. The O Shot® encourages the growth of collagen and elastin within the vaginal tissues, which makes them more flexible and enhances sensitivity in the vaginal area. 
The O Shot® is also an effective treatment for vaginal laxity. The increased collagen tightens lax tissue and makes the vaginal walls thicker and more elastic. The O Shot® is also a breakthrough treatment for urinary incontinence, vaginal dryness, and pain with intercourse. 
If you are experiencing sexual dysfunction, the O Shot® can improve sexual function and provide transformative benefits for your vaginal health.  
"I had the hair removal done on the front and back of my neck due to irritation of shaving on a daily basis."
RC, Happy Patient
Take the Next Step
Schedule your consultation with board-certified dermatologist Dr. Nissan Pilest at Total Dermatology in Irvine, CA today by calling (949) 727-3800.