DERMAMELAN INTIMATE – HYPERPIGMENTATION TREATMENT
Vaginal lightening treatments are now trending, as more women are concerned about hyperpigmentation in the vaginal area. Total Dermatology understands that you deserve to feel confident in every area, so we are pleased to offer the innovative Dermamelan Intimate solution to lighten dark genital tissue. Hyperpigmentation or darkening of the skin is a common problem that affects various parts of the body, especially the face, chest, and back. Discoloration can also affect the skin in the vaginal area, but Dermamelan Intimate is a safe & effective lightening treatment. At Total Dermatology we strive to deliver the best treatments with Dermamelan Intimate Irvine has to offer.
WHAT IS DERMAMELAN INTIMATE?
Dermamelan Intimate is a depigmenting solution by mesoestetic® specifically designed to address intimate hyperpigmentation. It also improves the quality, appearance, and elasticity of the skin in the genital area.
WHAT IS INTIMATE HYPERPIGMENTATION?
Intimate hyperpigmentation refers to the darkening of the skin in the external genital area, groin, and inner thighs. The darkening of the skin occurs because of the excess production of melanin, which is the pigment that gives the skin and hair color. Factors such as aging, genetics, and hormonal changes can trigger an increase in melanin in the intimate area. Friction caused by tight-fitting clothes can also contribute to pigmentation in this area.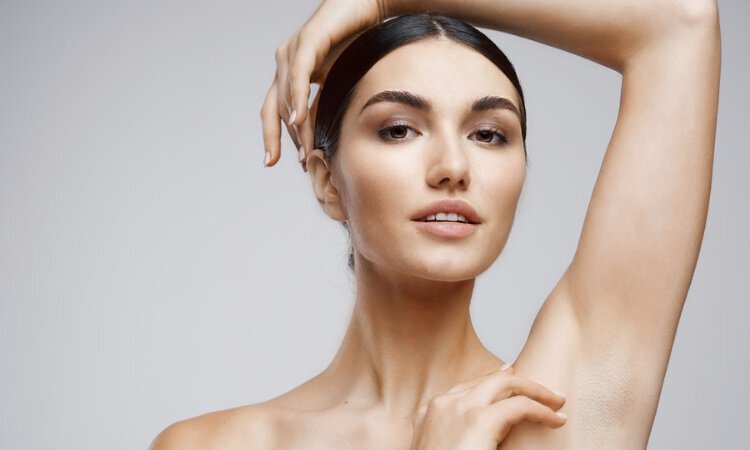 HOW DOES DERMAMELAN INTIMATE WORK?
Dermamelan Intimate treats hyperpigmentation in the genital-perineal, perianal area, mons pubis, inner thighs, and groin using a corrective, regulating action. The active ingredients remove the build-up of melanin in the skin, helping to lighten the pigmented tissue. Dermamelan Intimate also has anti-aging benefits as it improves skin quality and elasticity.