Losing Night Vision?
All kinds of things happen as we age. One that doesn't get a lot of press is night vision.
If you find it harder to see at night and wonder "who turned the lights down?" then you'll want to understand what's going on!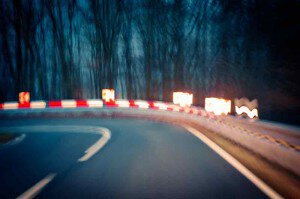 Some facts:  40% of drivers over 40 feel uncomfortable driving at night.
Here's why:
Your pupils respond to light and don't dilate all that much when you're in the dark. so vision for anyone is compromised at night. With age, they dilate even less.
Now add to that the aging effects on the eye that cause the cornea and lens to become less clear. This "fog" causes light to scatter inside the eye. This scatter causes glare and makes road marks and reflective signs harder to read.
The pigment in the macula diminishes with age. This causes our eyes to be more susceptible to damaging light.
Taken together, these changes make it harder to distinguish more subtle differences in brightness at night, That makes it harder to see clearly.
Supplements for preserving vision
Zeaxanthin and lutein can help maintain potentially improve eye health. The elements are a sort of inside sunglass that helps prevent glare.
Routine eye exams
It's tempting to skip exams when you consider you may have to put out hundreds of dollars more for a new RX, but eye exams can catch early medical problems that, left untended, can seriously compromise your vision.
Aging Eyes
If you're strugglin with night vision, chances are you're also struggling with your eyes looking older, too. Under eye hollowing is a big concern. See how Restylane is used for instant and long lasting eye hollow reduction.