How to Rejuvenate Your Chest and Neck
When it comes to anti-aging skincare, you probably pay a lot of attention to your face – but if you're not extending that regimen to your chest and neck, you're making a classic mistake. Your chest and neck need a lot of anti-aging love, too; however, if you're neglecting to moisturize it with creams and serums, chances are they might have a few fine lines and wrinkles.
Add to the fact that your neck and chest may have seen more than its fair share of sun exposure, and it's no wonder these body parts are the first to age.
That's why we're introducing these chest and neck rejuvenation treatments, now available at Total Dermatology in Irvine, CA!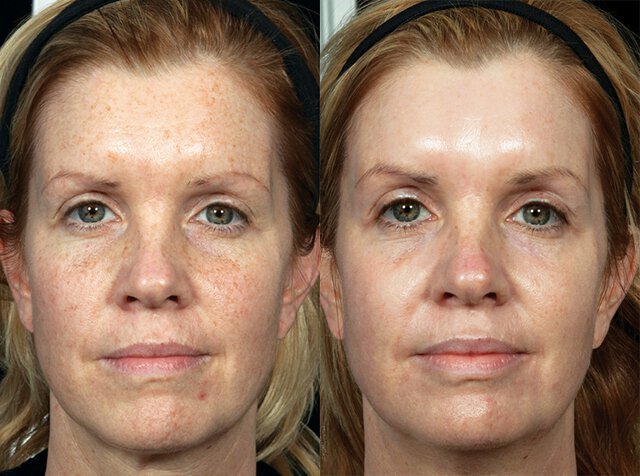 Fraxel for Total Skin Rejuvenation
Want to get rid of fine lines, hyperpigmentation, and signs of sun damage from your neck and chest? The Fraxel CO2 laser is a perfect choice, as it creates tiny columns in the dermis to help encourage faster cellular turnover and higher collagen production. Fraxel can be used on both the neck and chest, making it a versatile and powerful rejuvenation treatment.
Juvederm for Anti-Aging Results

Whether you have deep neck wrinkles or crepey skin on your chest, Juvederm injections can help! This dermal filler uses hyaluronic acid to quickly correct the look of wrinkles and lines, all while boosting short-term collagen production. Juvederm is especially effective in treating neck bands and wrinkles.
Bellafill for Acne Scarring
If you have chest or neck scars from Ghosts of Acne Breakouts Past, Bellafill can help correct these pockmarks for up to five years. It's an excellent solution for clients who may feel self-conscious about revealing chest skin as a result of acne scars.
Sculptra for Collagen Stimulation
Collagen is vital for skin rejuvenation – and with Sculptra injections, your body will begin to produce as much collagen as it did when you were younger. This FDA-cleared treatment volumizes the targeted site (taking care of pesky wrinkles and lines), all while triggering the body's collagen production responses.
Dr Pilest was patient and took the time to address my concerns and to discuss his recommendations. He was very skillful and after the procedure I was given his cell phone number if I had any concerns or additional questions.
Want to learn more about these chest and neck rejuvenation treatments? Schedule your consultation with board-certified dermatologist Dr. Nissan Pilest at Total Dermatology in Irvine, CA today. (949) 727-3800
*Individual Results May Vary