Allergan Chooses Nissan Pilest MD as Voluma Training Physician
The latest and most waited for hyaluronic gel filler was just released.
Juvederm Voluma, the new volumizing product that promises instant volume with a longevity of up to 2 years is now in the hands of selected training physicians.
Select Training Physicians
Dr. Pilest, one of the most seasoned Board Certified Dermatologists in Orange County California was selected as Physician Trainer for Voluma. Physician Trainers are selected based on both their educational qualifications and their observed skills. Dr. Pilest, who began his practice in 1979, was among the select surgeons and dermatologists who were handpicked to attend Allergan's AMFAST training.
First Instant Mid Face Volumizer of Its Kind
Voluma has been used in Europe since 2005 and has been anticipated for availability here in the US for the last several years. It's FDA approval for volume applications in the mid-face is a first.
Aging and volume loss has always been a challenge for most physicians as many patients want a natural feel and they want it immediately. Voluma provides both.
Dr. Pilest is a training physician for many of the current cosmetic injectables and has been on the Professional Speaker Board for Allergan for years.
"There are occasionally some real game changers in the field of cosmetic dermatology and Voluma is a major one" Dr. Pilest comments. "Our patients now can achieve volume restoration and volume augmentation instantly. Anyone who has ever considered implants to accentuate their cheekbones now has a quick, painless and long term non surgical option!"
Juvederm Voluma can be injected with the same micro cannula technique that is offered with other gel fillers. This technique eliminates the need for multiple needle sticks and the smooth round tip of the tiny cannula reduces the risk of bruising and visual marks substantially.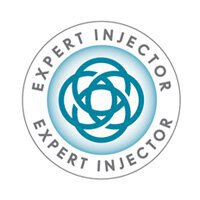 Dr. Nissan Pilest is a member of the distinguished Expert Injector collaboration and holds the Circle of Excellence in Soft Tissue Fillers through the American Society of Dermatologic Surgeons. Dr. Pilest performs all injections for dermal fillers and neuromodulators at Total Dermatology. About Dr. Pilest