Are the Carbs You're Eating Causing Your Acne?
What's causing your acne to be worse?
As doctors, we've always recognized the link of diet and whole body health. The same holds true for diet and skin disruptions – specifically that of diet and acne.
The Journal of Drugs in Dermatology earlier this year published findings on the relationship of carbohydrates and the severity of acne. It's now official – the refined carbs you're eating are making your acne worse. They aren't the direct cause of the disease, but they do have a recognized negative impact.
The bad guys – high glycemic index foods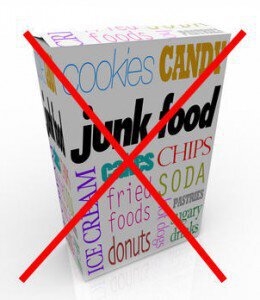 The study showed that control groups who altered their diet to reduce intake of high glycemic index foods benefited by having reduced numbers of acne lesions, reduced severity of acne breakouts and reduced sebum production. It makes perfect sense when you consider that refined carbs quickly turn to sugar, which feeds bacteria. There were a lot of other chemical interactions, but the bottom line is that bread, sugary foods, sodas and refined flours all help contribute to pimples and acne and oily skin.
How to improve your skin with diet?
The Mediterranean style diet is a winner – more fish, more fresh fruits and vegetables (fiber), olive oil instead of other fats, whole grains. We've always correlated dairy as an acne-instigator, so it's only smart to reduce the intake of most cheeses and milk and ice cream as well.
You might feel like you're "giving up" when you go healthier, but your skin will thank you. As will your level of self esteem when you start enjoying clearer skin
Other things that help
Diet isn't everything, though, and you do need to remember that heredity plays a big part too.  As does what you use on your skin. Occlusive makeup prevents your skin from getting necessary oxygen and pimples love an oxygen-free environment so bacteria can grow without hindrance.
If you have a tendency toward acne, it's only prudent to tackle the treatment of it from all angles. So, for your skin's sake, drop
the fries
the white bread
the sugary drinks
the cookies and candy
You'll be healthier overall, stay at a better BMI and prevent a lot of sugar-induced mood swings as part of the bargain. And don't forget regular exercise. The body is one big interlocking unit and each component benefits when you do the right thing, so go ahead and break a sweat, get some fresh air and sunshine and stop now and then to smell the roses to bring down daily stress levels.
Of course if you have skin that's misbehaving, then do take the time to make a commitment to good skin care and treatment as part of the path to better skin. That might include a visit to the dermatologist for the right cleansers and treatments and a long term regimen that will help keep your acne under control and your self esteem intact.
If I could wave a magic wand over one single skin problem, it would be acne. There is far too much personal misery from this chronic disease. The joy of a patient who can step out with a smile is indeed one of the biggest satisfactions of my work.
About low glycemic load eating: Learn about foods that help and foods that hurt. Small steps in diet will, over time, be rewarded. You deserve to live in skin that you aren't embarrassed to be in. We'll help you get started if you need a jump start in clearing your skin. You'll be glad you took that first step!
If you are suffering from acne or if you are simply not happy with your skin, we are here to help!  Please call our office at (949) 727-3800 today to schedule a consultation or fill out the form on this page and one of our trusted staff members will reach out to you promptly.