5 Tips to Your Best Thread Lift Recovery
Want to correct signs of facial wrinkles, sagging, and smile lines – all without facelift surgery?
Then it's time to introduce yourself to the Thread Lift, an innovative new treatment that uses silicone or biomedical sutures to immediately lift facial areas where sagging is most obvious. These threads act as temporary scaffolding underneath the dermal tissue, but the eventually – and safely – dissolve. At this point, the threads will kick your collagen production into high gear, giving you firmer and younger-looking results that can last a year or more.
If you're interested in a Thread Lift, take a look at how you can have the best recovery possible, so you can start enjoying those results!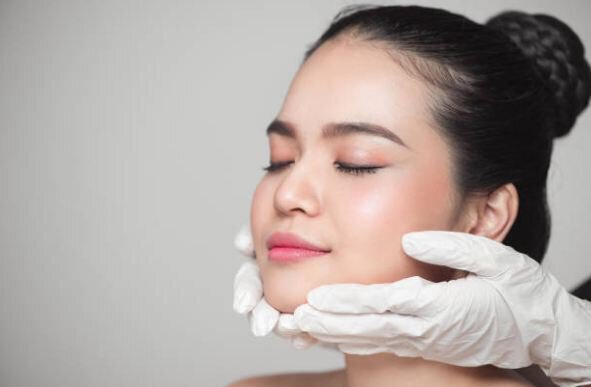 1. Don't rush your recovery!
It's tempting to want to get back to your normal routine as quickly as possible. While that's understandable, in order to have your best Thread Lift recovery, it's absolutely essential that you follow your post-op plan. That means giving your body time to relax and heal, as well as not force yourself to pick up your normal schedule again before you're ready.
2. Minimize exercise for the first week.
Too much exercise too soon can exacerbate the swelling that's often common with Thread Lifts (more on this in a bit). That's why we recommend patients wait a week before hitting the gym again.
3. Expect swelling to persist.
Swelling is going to happen, so it's best to prepare yourself for how you'll look for a couple of weeks after your treatment. Additionally, swelling can be uneven, depending on how different areas of your face react to your Thread Lift. 
4. Attend your follow-up appointments.
Your dermatologist will usually schedule a follow-up appointment about two to three weeks after your Thread Lift treatment to check on your healing. Don't skip this appointment, as it's vital to your recovery process!
5. Be open with your dermatologist.
If you're unhappy with how your Thread Lift recovery is going, be open with your dermatologist about how you feel. That way, he or she can come up with an action plan to help you get back on the road toward feeling great about yourself again.
" This is the best dermatologist I have ever been to. When I went here my skin was glowing and everyone complimented me on my skin. I love Dr Pillest, he really cares about his patients. I have since moved to Texas but I plan to see him when I am in town. " *
TAKE THE NEXT STEP
Want to learn more about what you can expect from your Thread Lift treatment?
Schedule your consultation with board-certified dermatologist Dr. Nissan Pilest at Total Dermatology in Irvine, CA today by calling (949) 727-3800.