How Much Do Chemical Peels Cost?
Are you looking for a fast, effective, and results-driven way to completely transform your complexion?
If so, then it may be time to introduce yourself to chemical peels – a non-invasive solution that uses a type of acid (like fruit acid, salicylic acid, or glycolic acid) to remove damaged dermal tissue. 
The goal of the chemical peel is to completely transform your skin by fading wrinkles, minimizing hyperpigmentation, and even eliminating old acne scars.
Want to learn more, including how much a chemical peel may cost you? Read on to find out!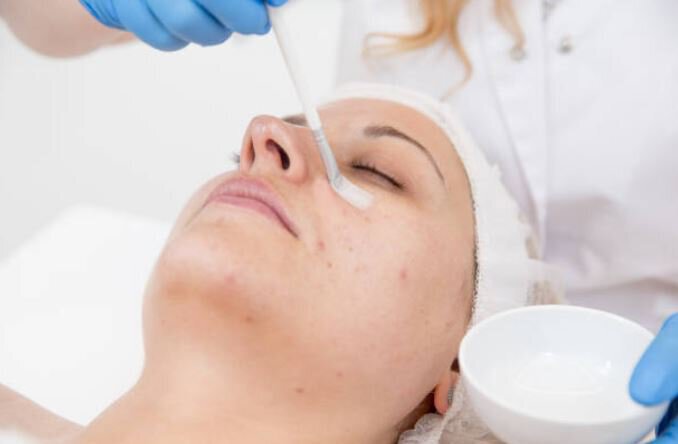 *Individuals Results May Vary.
Average Cost of a Chemical Peel
According to Healthline.com, the average cost of a chemical peel is $673. 
However, chemical peels can range in cost, depending on the type of peel you get. For example, a light peel may be as inexpensive as $50, while a deep peel may cost you as much as $3,000.
It's always best to schedule a consultation with an expert chemical peel provider. During your consultation, you can get a more accurate estimate of how much your treatment may cost.
How Many Chemical Peels Will I Need?
The final number of chemical peels you may need will depend on the type of peel you get and your desired treatment results. For example, lighter peels can be done once per month, while deeper peels should be limited to every few years.
Chemical Peels Available at Total Dermatology
Total Dermatology has over 37 years of experience helping Orange County dermatology patients get the right skin peel for the problem.
Our range of peels include light, medium, and deeper options. Take a look at our menu of peels and click on the link to learn more about a specific treatment:
We also offer dermaplaning as an alternative to chemical peels.
"Beautiful office with incredible staff, the bathroom even has facial moisturizer and cleanser. I got a chemical peel and some gels prescribed but I'm looking for something a little more intense so I'm currently saving up for laser treatment. My face did look red and super flaky for about a week and when I used the gels it'd be dry and flaky but that's my skin. I wasn't familiar with peels but they kinda hurt and smell pretty strong, I wasn't expecting that at all, my face is pretty sensitive so it might've felt a little more intense for me than most." *
JL, Happy Patient
Take the Next Step
Want to learn more about chemical peels, including how much they cost and which one may be right for you?
Schedule your consultation with board-certified dermatologist Dr. Nissan Pilest at Total Dermatology in Irvine, CA today by calling (949) 727-3800.