Kybella and Khloe Promote "Chin Up"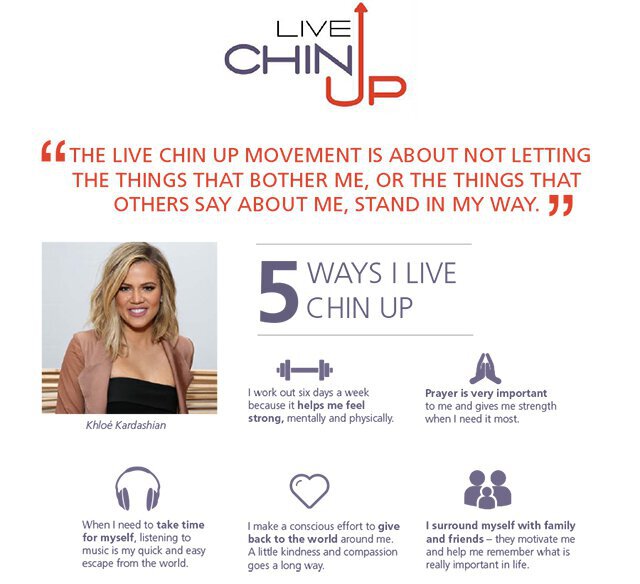 Reality TV star Khloe Kardashian is now an ambassador for Allergan's Kybella in a new campaign called Live Chin Up. Chin Up is more encompassing than a single cosmetic treatment and aims to empower those who want to make positive changes in all aspects of their lives.
Frumpy to Fab
Khloe re-invented her image by going from the more frumpy sister of the famous clan to now one of the hottest celebrities in the media. Weight loss, hair color change, dressing style, a honest forthrightness about cosmetic procedues and a new "I can do it!" attitude have given her the pzzazz to strike out and stand out.
In an interview about her use of injectables, she says,
" I wish injectables were treated more like makeup."
A New "Go -To" Chin Contouring for Women and Men
Kybella's ability to contour a defined chin for women and men is a welcome relief to many. Double chins don't just bother people who have excess weight; genes and aging can plant fat under the chin even when the rest of your body is at an ideal BMI.
Women go for Kybella because it helps define the contours and keeps you looking more youthful.  (And admittedly, a double chin does detract from other features you might prefer to accentuate.)
Men opt for Kybella when they are wanting a stronger and more masculine jawline – seen as a real plus in the business world.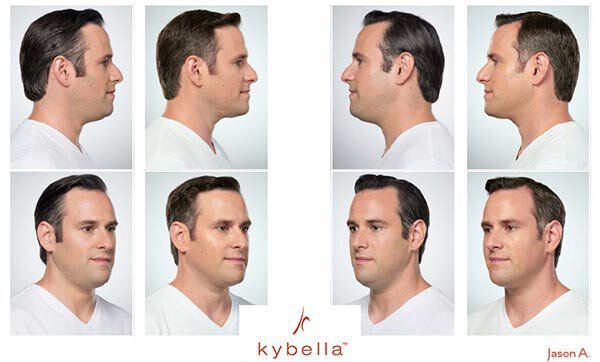 Your Doctor
Dr. Pilest was chosen as a first dermatologist to offer Kybella. It's not a treatment to be delegated to inexperienced injectors so the company smartly chose dermatologists and surgeons who had plenty of experience and expertise. Based upon his 3 plus decades of injection experience and his ongoing recognition and education in the cosmetic arena, Dr. Pilest's phone was one of the first to ring when Kythera was bringing Kybella to the public.
Taking Liposuction Off the Table
Kybella is a nonsurgical alternative to liposuction, which previously was the only "go to" for getting reducing fat under the chin. Learn more about Kybella here.
With Kybella, a series of microinjections are undergone over a series of weeks. Call us at (949) 727-3800 or complete the online form to request a private consultation to see if Kybella will be your solution.