How Does Laser Hair Removal Work?
The days may be a little more chilly, but that doesn't mean the need for hair removal stops. But if you're sick of shaving, waxing, and general body hair maintenance, it may be time to consider a better, more cost-effective solution:
Laser hair removal!
This popular cosmetic treatment is a great choice for anyone who wants to get rid of unwanted body hair, or who just wants to skip all the hassle and expense of constant shaving and waxing.
Still need more info before deciding? Let's take a closer look at how laser hair removal works.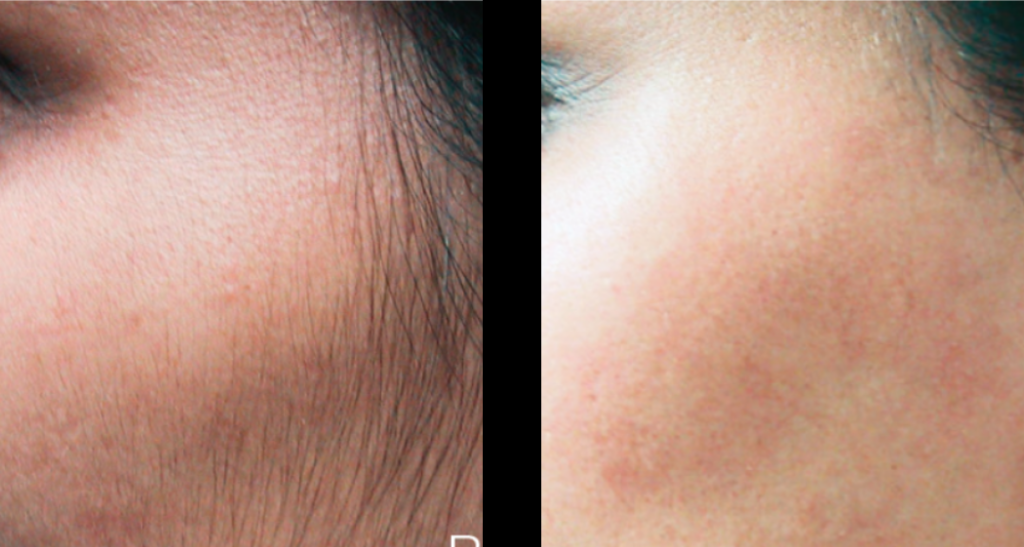 *Individuals Results May Vary.
How Laser Hair Removal Works
First, the good stuff: the ultimate goal of laser hair removal is to reduce follicular growth until months – or even years – go by before you see any hair growth. As a result, skin is silky-smooth to the touch (not to mention you can get rid of those razors and wax strips!).
Laser hair removal accomplishes this goal using laser heat wavelengths, which target hair follicles at the very root within your skin. These wavelengths heat up the hair follicles, causing them to fall out within the next few weeks after your treatment. Over time and with regular sessions, your hair growth will slow down between treatments to the point where you won't need a treatment for a long time.
Best of all, laser hair removal is approved by the FDA, so you know you'll be safe and protected while you're getting rid of your unwanted body hair.
Good Candidates for Laser Hair Removal
The best candidates for laser hair removal are those individuals who have unwanted body hair (or just want to stop shaving). So if you have back hair or bikini line hair that makes you feel self-conscious, laser hair removal could lift a huge weight off of your shoulders.
Laser hair removal technology works best on people with dark, coarse hair on medium-to-light skin. You should be prepared to commit to several laser hair removal sessions (spaced four weeks apart) to see ideal results.
"I had the hair removal done on the front and back of my neck due to irritation of shaving on a daily basis."
RC, Happy Patient
Take the Next Step
Want to learn more about laser hair removal, including if you're a good candidate for this popular treatment?
Schedule your consultation with board-certified dermatologist Dr. Nissan Pilest at Total Dermatology in Irvine, CA today by calling (949) 727-3800. 
Totally committed to you
Schedule your consultation with Total Dermatology today!
When it comes to your skin and your health, it really is all about what's best for you. Total Dermatology understands this, which is why we offer versatile treatments with experienced and highly trained aesthetic professionals led by Dr. Nissan Pilest. Your Total Dermatology transformation awaits.