The FDA Approved Acne Scar Filler
"I don't want to wait any longer to do something about these scars. What CAN I do?!"
We hear you. Acne and the scars left behind leave an indelible mark. Not only do the scars remind you of a miserable time in your life, but the scars themselves make you miserable.
Filler Use for Scars
Fillers have been used "off label" for years with varying degrees of success; among them Juvederm and Radiesse. It was only in 2015 that a "permanent" filler was approved for filling acne scars. Bellafill has 5 year studies proving longevity so the filler is deemed long-lasting. Practical theory leads us to understand that the filler effect will last indefinitely with occasional top-off injections as your body naturally loses its collagen regeneration capacity over the years.
Bellafill contains both collagen and microscopic spheres. The collagen offers immediate improvement and the non-degradable spheres remain to stimulate your body's own new collagen to retain the smoothing and fill.
Bellafill does require a sensitivity test prior to your treatment.
Additional Links
Before and After Photos of Bellafill Acne Scar
From a Skin Inc article: "In an independent study, more than 70% of respondents felt their acne scars negatively impacted their self-confidence, with 92% indicating self-confidence would be restored or improved if their acne scars were healed.3 "
Clinical Trials Opportunity through Suneva (This trial is not associated with our practice and we cannot provide any information.)
https://www.clinicaltrials.gov/ct2/show/NCT02642627

Your Consultation
Cosmetic Consultation fees are applied to treatment. Please call our Irvine dermatology office (949) 727-3800 or complete this online form to set up your assessment appointment.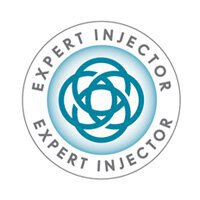 Dr. Nissan Pilest is a member of the distinguished Expert Injector collaboration and holds the Circle of Excellence in Soft Tissue Fillers through the American Society of Dermatologic Surgeons. Dr. Pilest performs all injections for dermal fillers and neuromodulators at Total Dermatology. About Dr. Pilest