What are the Benefits of Microneedling Treatments?
Have you heard of microneedling but wonder if it can really make your skin look better? Let's explore the benefits! 
Microneedling or collagen induction therapy is a minimally invasive skin care treatment that uses a microneedling pen with tiny needles in the head to rejuvenate the skin.
At Total Dermatology, we offer microneedling treatment to clients looking for a non-surgical way to refresh and renew their skin. We use the technologically advanced SkinPen™ and Intensif for our microneedling treatments.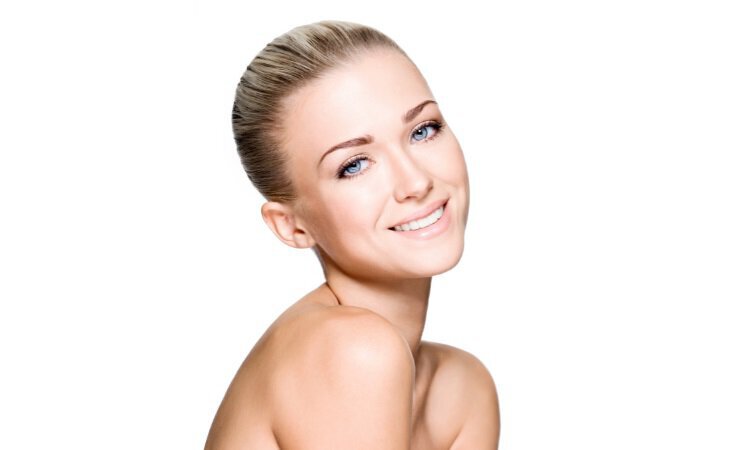 *Individuals Results May Vary.
How SkinPen™ Works 
The microneedling pen delivers controlled microscopic injuries to the skin, and the micro-channels created stimulate the skin's natural repair response. This self-repair process leads to the production of new collagen that firms the skin.
SkinPen™ is an FDA-approved skin care treatment that can help you achieve younger-looking skin from the inside out.
Intensif is a technologically advanced treatment that rebuilds and revives the skin. We use Intensif for patients with more severe skin problems.
Both microneedling and RF therapy can be done as standalone treatments to stimulate collagen and improve skin tone and texture. Combining both procedures dramatically improves skin rejuvenation results.
How Intensif Microneedling Works 
The Intensif microneedling handpiece has sterile, gold-plated microneedles that deliver short pulses of RF energy. The RF energy heats the deep layers of the skin and jumpstarts the skin's healing mechanisms.
The microneedle depth control makes Intensif the ideal option for deep wrinkles, acne scars, and stretch marks.
Intensif delivers consistent results and is suitable for all skin types, including sensitive skin.  
Top 5 Benefits of Microneedling 
Microneedling is a versatile skin rejuvenation procedure that has several benefits. Below are 5 reasons why microneedling is beneficial for your skin.
1. Reduces Fine Lines and Wrinkles
Microneedling is a popular anti-aging procedure because it reduces the appearance of fine lines and wrinkles. The collagen generated during microneedling plumps and thickens the skin, helping to minimize fine lines and wrinkles.
2. Tightens the Skin
In addition to treating wrinkles, microneedling has been shown to benefit skin laxity. Microneedling restores the skin's natural firmness and elasticity, resulting in tighter, smoother, younger-looking skin.
3. Reduces Scars
Microneedling also reduces the appearance of acne and other scars. The new collagen thickens the dermis and diminishes acne scars. It also improves the overall texture of the skin.
4. Minimizes Hyperpigmentation
Microneedling is also an effective way to lighten the skin and reverse sun damage because it generates new skin cells. The new cells replace the dark areas and even out your skin tone.  
5. Improves the Absorption of Skincare Products
The microchannels created during microneedling enhance the absorption of topical skincare products. When applied after microneedling, anti-aging serums, moisturizers, and nutrient-rich skincare products are absorbed deeper into the skin and deliver better results.
Microneedling is a quick and simple in-office procedure that requires no downtime.  The benefits of microneedling are long-lasting, as your skin will continue to improve in the months following treatment.
Are you looking to improve the overall health and quality of your skin? Microneedling may be the ideal solution for you.
"Dr. Nissan Pilest is truly a professional and an expert in his field. I have seen him for many many years."
Take the Next Step
Ready to experience microneedling for yourself? Schedule your consultation with board-certified dermatologist Dr. Nissan Pilest at Total Dermatology in Irvine, CA today by calling (949) 727-3800.