Meet Clear + Brilliant – Our "Baby" Fraxel
What? What's Baby Fraxel?
We've dubbed Clear + Brilliant as "Baby Fraxel" because the laser technology is similar to Fraxel, but is gentler. Lighter versions of laser are appropriate for more sensitive skin or skin that is hyper-risk for pigmentation side effects.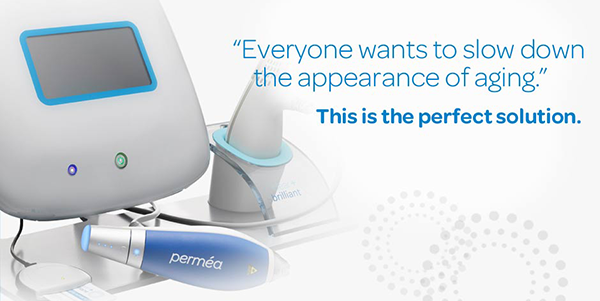 Clear + Brilliant is an ideal choice for younger patients who have not accumulated difficult levels of sun damage. As a proactive preventive, this gentle laser helps keep skin smooth, collagen stores at maximum level and the special Permea option even helps wipe out surfacing pigmentation.
View a Live Treatment of Clear + Brilliant

Beauty bloggers are giving a thumbs up to Clear + Brilliant.
The Bottom Line "I've seen significant improvement in my acne and my skin is noticeably clearer and more even-toned. I even go without foundation on most days (a big step for me)."
See this personal user review on Charlotte's Book.
From Elle.com
"Laserwise, I don't think I'm ready for the big guns, but my skin has been looking decidedly blah lately…"

Read the Elle post How I Got Better Skin During My Lunch Break
From the DailyMakeover
http://dailymakeover.com/clear-brilliant-laser-review/