How Long Does Emsculpt®️ Last?
Loss of muscle and loss of strength paves the way for aging to progress, unobstructed. In addition, your muscle health determines the quality of your overall health, including immunity, wound healing, organ function, and skin health. So if you're starting to experience noticeable muscle weakness or want to enhance muscle size, there's an easy way to do it.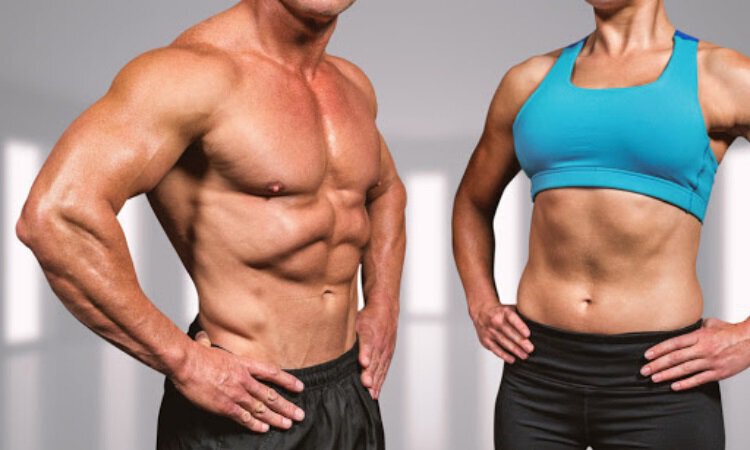 *Individuals Results May Vary.
Emsculpt®️ NEO – How Long Do Results Last?
Emsculpt®️ NEO is an FDA-cleared procedure that promotes muscle toning, muscle growth, eliminates fatty tissue while sculpting your body in the process. 
Results from Emsculpt®️ NEO may last up to six months or more when done right. 
How Does an Emsculpt®️ Procedure Work?
The Emsculpt®️ NEO device uses high-intensity, electromagnetic therapy to enlarge existing muscle tissue while growing new muscle fibers. The device stimulates powerful muscle contractions, which forces muscle tissue to remodel itself. It can also result in fat reduction, which is an added benefit to it's sculpting capabilities.
These conditions promote natural muscle conditioning and growth. And muscle toning is a given. 
Areas that Emsculpt®️ NEO treats include:
Arms
Abdominal
Calves
Thighs
Buttocks 
Along with increased muscle toning and growth, Emsculpt®️ NEO promotes fat reduction. Fat reduction is a natural result of the procedure since more muscle mass automatically burns off excess fat tissue.
Emsculpt®️ NEO – Results You can See
No amount of diet or exercise will get rid of unwanted fatty tissue around the abdomen, thighs, and buttocks for some individuals. Reaching this plateau can be discouraging. 
As one of the few surgeons who've received a Physician of Excellence award from the Orange County Medical Association, Dr. Pilest places a high priority on providing individualized care and treatment, taking your personal preferences and medical history into account. Dr. Nissan Pilest has been treating cosmetic and medical patients since 1979.
While six months is the average length of time Emsculpt®️ results last, proper dieting and regular exercise can help maintain newfound muscle toning and growth even longer. It's also essential to keep your follow-up Emsculpt®️ appointments to help ensure lasting results
As a body contouring treatment, here are some noticeable results you can expect from Emsculpt®️:
Remodels the treated area to produce a firmer, toner appearance
Reduces fat in stubborn areas
Boosts metabolism rates
Enhances muscle definition
Can increase muscle size if desired
WOW! I went into my appointment with a negitive attitude. I have all of my cosmetic procedures done in Europe and have very high standards. Even though I came across skeptical, I was treated with patience and respect. I had PRP and Botox and am so impressed with the quality and results. It is so nice to have a doctor that knows what he's doing!
Thank you!!!!!
DD, Happy Patient
Take the Next Step
Ready to experience Emsculpt®️ benefits? Schedule your consultation with board-certified dermatologist Dr. Nissan Pilest atTotal Dermatology in Irvine, CA today by calling (949) 727-3800.
Totally committed to you
Schedule your consultation with Total Dermatology today!
When it comes to your skin and your health, it really is all about what's best for you. Total Dermatology understands this, which is why we offer versatile treatments with experienced and highly trained aesthetic professionals led by Dr. Nissan Pilest. Your Total Dermatology transformation awaits.