SilkPeel Promo
SilkPeel – The no downtime, 30 minute, 3-in-1 procedure that will have your skin looking healthier, clearer, cleaner and smoother.
SilkPeels are so fast and effective, most people make them a habit. We offer package pricing, so be sure to ask when you call. And did we mention? You can use SilkPeel everywhere!
How is Silk Peel Different?
Silk Peel incorporates a combination of microdermabrasion, vacuum AND a corrective serum infusion. This 3-in-1 no downtime treatment can improve a myriad of skin problems, including:
Melasma
Post inflammatory hyper pigmentation
Sun Damage
Clogged, Congested Skin
Fine Wrinkling
Dehydrated Skin
Mild Acne
Ingrown Beard Hair
Silk Peel Infusion Technology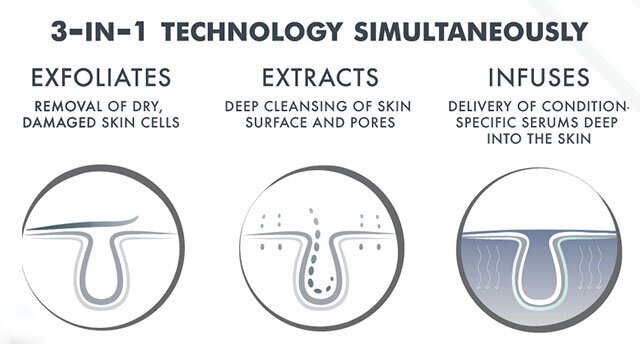 For the Guys
Silk Peel is becoming quite popular with men due to its simplicity, no downtime and quick treatment time. Since men can experience the same skin congestion, clogged pores, ruddiness and pigmentation as women, Silk Peel has become a welcome option for men who want to take better care of their skin but don't want the "fuss" of lotions or the downtime of more aggressive repair procedures.
Your Silk Peels at Total Dermatology are performed by our LVN, Jessica.