How Much Does Microneedling Cost?
Are you interested in getting a luminous, radiant, so-smooth-it-looks-like-a-filter complexion?
If that's the case, it's time to check out microneedling, a popular non-surgical treatment that harnesses your body's own collagen and elastin production to produce skin so good, you'll want your own magazine cover.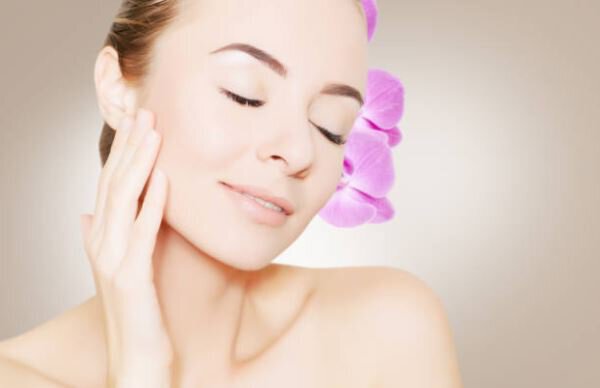 *Individuals Results May Vary.
What is Microneedling?
Microneedling achieves these results by using small needles to quickly puncture the targeted dermal tissue; these micro-wounds trigger the body's wound-healing processes, which coincidentally is filled with good-for-you collagen and elastin. This influx of collagen and elastin helps achieve the following results:
Increase cellular turnover
Fade the appearance of acne scars
Even up skin tone
Improve skin texture
Treat hyperpigmentation 
And more!
Average Cost of a Microneedling Treatment
According to Healthline.com, the average cost of a microneedling treatment can range from $100 to $700 per session. Given that you may need two to five microneedling sessions to see your ideal results, your total microneedling treatment could be as much as $3500.
The total cost of your microneedling treatments could vary based on a number of factors, including:
The type of microneedling treatment you want (more on this in a bit)
The number of treatments needed
The expertise of your microneedling provider
The location where you're seeking out microneedling
The body area being targeted 
And more
Cost of a SkinPen Microneedling Session
The cost of a SkinPen Microneedling session is similar to the price quoted in the previous section. SkinPen is a brand name for the microneedling device used to promote the body's collagen-and-elastin responses.
Cost of a Vivace RF Microneedling Treatment
The cost of a Vivace RF Microneedling treatment is a little more expensive than traditional microneedling, as this device adds on radiofrequency energy to tighten and tone dermal tissue. Vivace RF Microneedling is an excellent solution for candidates who want to create a stunning complexion while promoting tighter and firmer skin.
"So professional! Always makes me feel comfortable and never disappointed with my treatments" *
NR, Happy Patient
Take the Next Step
Want to learn more about microneedling, including how much your treatment may cost?
Schedule your consultation with board-certified dermatologist Dr. Nissan Pilest at Total Dermatology in Irvine, CA today by calling (949) 727-3800.