Collagen Conundrum
We've been focusing on the issue of collagen lately, more so now that the largest number of people seeking cosmetic dermatology are the baby boomers – many of whom are feeling undone as they see facial sagging that occurs almost at the speed of light.
Collagen Loss – the galloping horse
One month you feel like everything is not so bad, but the next it's apparent your last assessment was way off! What's happening??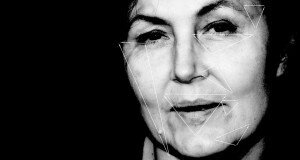 Collagen is the support system for your skin. It keeps your skin spongey and wards off wrinkles. As you lose collagen, your skin changes. Subtly at first and then it all seems to speed up really fast! It takes collagen to keep collagen. As you lose it, the pace of loss increases…
Finding ways to reintroduce collagen with stimulators and lasers or other "purposeful injury" becomes both a corrective and maintenance process. See Losing Your Collagen?
Facial areas that take the first hit
Collagen disappears in mostly the same areas on everyone but at different times and different degrees. Expect loss in the temples, cheek, lips, around the mouth and under the eye. These are ideal areas for fillers or Sculptra since changes there are readily seen and appreciated.
Choices
You have two primary options at the stage when collagen loss has left your skin saggy and loose.
Plastic surgery
Collagen stimulators and Fillers
Heat-based Technology
Plastic surgery might well be the first and foremost option and we're not going to claim that technology or fillers have taken its place. BUT, fillers have a place both within and outside surgery. In fact, most surgeons augment facial plastic surgery with fillers and/or autologous fat transfers. Why?  Because just excising lax skin doesn't remove the fact that part of the problem comes from volume loss from fat, bone and muscle changes as well as the collagen loss in the skin itself. (Gets complicated, we agree!)
Collagen replacements via injection
Today we have a wide variety of collagen replacements – though none of them are all collagen. The popular fillers are Juvederm and Restylane, both hyaluronic gels; Radiesse, a long term filler and facial contouring agent; Sculptra, a collagen stimulator that helps you get your own collagen factory back to work; and Artefill (Bellafill), the only currently available filler which contains bovine collagen as a carrier for the nonresorbable microspheres which also induce an increased collagen response.
All fillers seem to have some level of collagen stimulation though no true filler comes close to Sculptra at inducing new collagen within your skin.
Which fillers will help fill the gap are individual to each patient. New Voluma has taken off like a rocket and over time it will likely be used in more areas than the cheek for structuring volume replacement. New fillers are always in the wings waiting for clinical study completion with the FDA. We suspect in time, they will push the surgery timeline even further out.
Collagen stimulation via technology
Heat at the right level can encourage new collagen synthesis. Thermage, RF Micro Needling, laser….to varying degrees you can experience firming collagen production from those technologies. Still, the most profound effects are either surgery, surgery and fillers or stimulators, or injectable products alone.
A newer non surgical lift with dissolvable threads
Newer to the scene are the absorbable threads, such as Silhouette InstaLift and Nova PDO Threads.
Please call (949) 727-3800 or contact us online at our Irvine dermatology office for a consultation or further information.