What Are the Best Peels for Prejuvenation?
Wait a minute, you might be thinking to yourself. What is prejuvenation, let alone the best peels for it?
Prejuvenation is a new concept that focuses on skincare techniques that prevent aging, rather than treatments that counteract aging symptoms that have already appeared. The idea behind prejuvenation is simple – if you focus on preventing the most common aging symptoms, you won't have to worry about them showing up until much later down the road.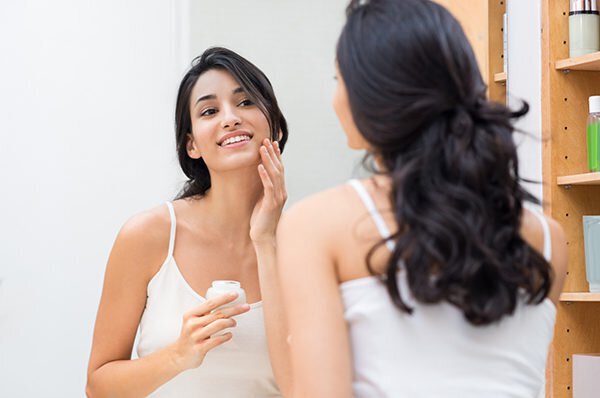 One of the best prejuvenation treatments is a facial peel, which can gently but effectively remove damaged surface skin cells to reveal the younger and smoother skin hiding underneath.
Which peels are best for prejuvenation?
Prejuvenation via Facial Peels
If you're looking at facial peels for prejuvenation, you'll want to stay away from the stronger peels, as these are meant to undo years of damage. In general, these peels are perfect for clients who want to head off aging symptoms for a little while longer:
Glycolic Acid Peel: These peels are perfect for rougher, drier skin, as they remove dead skin cells and clear away impurities that mar the complexion. Glycolic acid peels vary in strength, so if you're curious how this works, you can check out over-the-counter glycolic acid peels to see how your skin reacts.
Sali Acid Peel: Suffering from acne and oily skin? This peel – which uses salicylic acid – removes blackheads and clears away oil. It also helps minimize the appearance of existing breakouts while destroying the bacteria that leads to future pimples.
Cosmelan Peel: This effective peel is perfect for clients who suffer from hyperpigmentation, melasma, and other dark spots that might blur the complexion.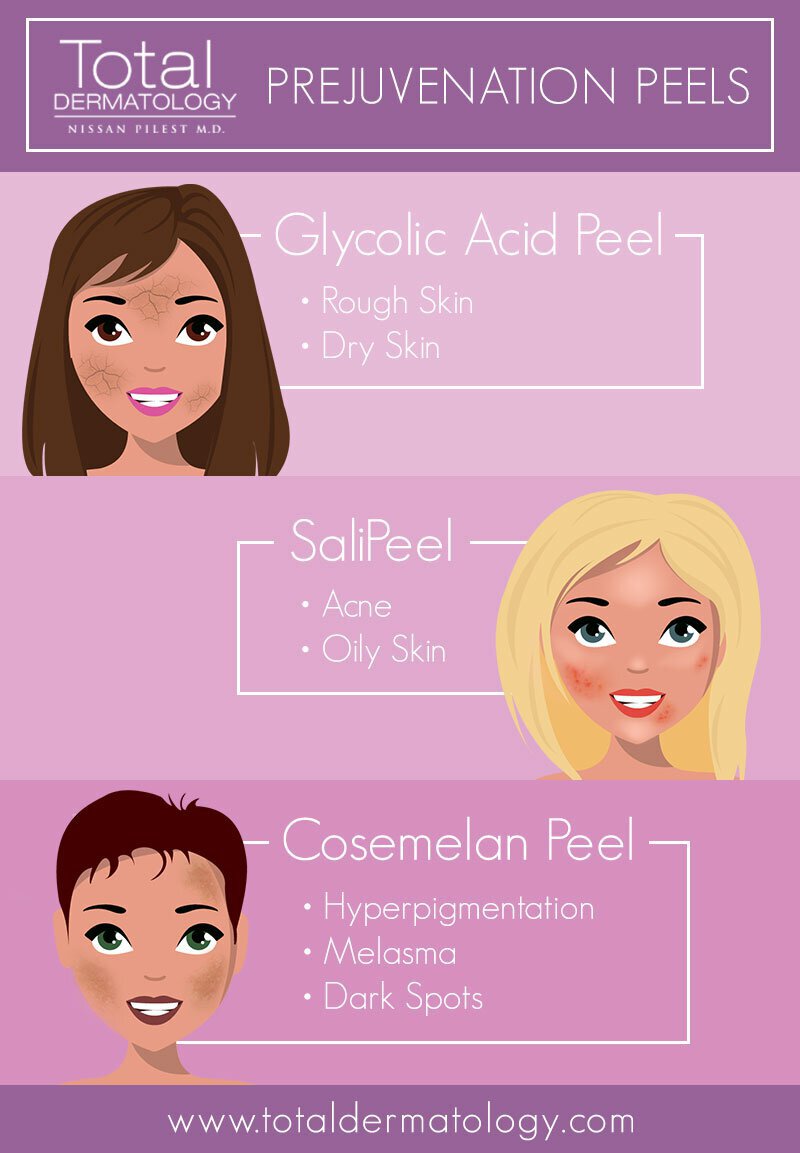 Keep in mind that you'll need to undergo several rounds of these peels in order to see your best skin. However, with regular maintenance, these peels play a crucial role in keeping your skin looking younger and more beautiful for longer!
Take the Next Step
Want to learn more about peels for prejuvenation? Schedule your consultation with board certified dermatologist Dr. Nissan Pilest at Total Dermatology in Irvine, CA today. (949) 727-3800