Treating Tummy Pooch in Thin Patients
Even thin people can have small fat pockets. In particular, thin women can often have a tummy pooch that refuses to go away. The use of Kybella is gaining speed in helping modify that area.
The process is the same as when using Kybella for submental (double chin) fat. Injections of the active acids destroy the fat cells.
Candidates should have a BMI under 25 and no medical conditions that would preclude the use of the product. Patients who are pregnant or nursing are not eligible.
This procedure is equally effective for men.
Kybella to "Fine-Tune" CoolSculpting
Getting rid of body fat is near the top of the list of "want" when it comes to cosmetic procedures. Over the years a number of treatments have been developed. Outside of liposuction, the most widely-received fat area procedure is CoolSculpting. Why? Because it works.
In our office we use Kybella for fine-tuning CoolSculpting results and have a high satisfaction rate. Like double chin injections, Kybella Body takes several sessions.
Injection expertise is important, so be sure you see a qualified Kybella provider. Use of Kybella in areas other than under the chin is "off-label" but safe when used properly.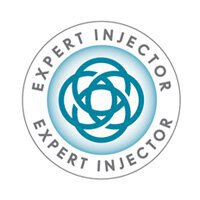 Dr. Nissan Pilest is a member of the distinguished Expert Injector collaboration and holds the Circle of Excellence in Soft Tissue Fillers through the American Society of Dermatologic Surgeons. Dr. Pilest performs all injections for dermal fillers and neuromodulators at Total Dermatology. About Dr. Pilest