About Fat Freezing and Fat Losing
You've heard of Fat Freezing with CoolSculpting and likely have a sense of how it works. CoolSculpting is a great effortless add-to (or catalyst) for getting your body in better shape.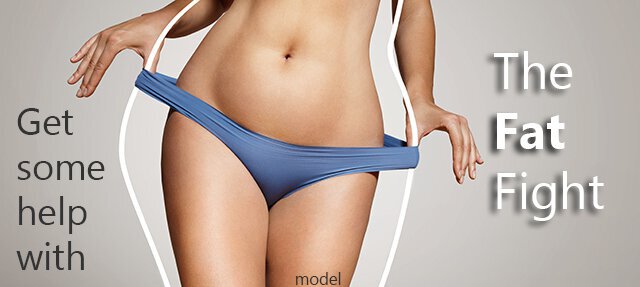 Fat freezing with CoolSculpting is the #1 nonsurgical body contouring procedure in the world. The ideal candidate is at a normal weight with a normal BMI and has resistant bulges and fat pockets that remain even with exercise and proper diet. But not everyone is at an ideal weight. Does that mean they shouldn't take advantage of CoolSculpting?
Combining fat freezing / fat losing
There's no reason not to combine an eating program with CoolSculpting. If you have more fat areas that you can reasonably hand off to a machine, consider the benefits of combining technology with newer, scientifically-supported dietary paths to a more contoured, less fat (and healthier) body.
When dietary changes need to be part of the solution
CoolSculpting, as innovative as it is, isn't a substitute for losing weight when you need to. If you're generally overweight (and you know it if you are), it makes sense to incorporate a change in eating habits. Some of the newer health gurus are outright contradicting long held assumptions about what kinds of foods assist in helping you get to a healthy weight.
From a Huffington Post article, "How can we dismiss that forty plus years or so ago, when we were all pushed to stop eating fat and eat more carbs, Americans got fatter than ever?".
The article, written as followup to Dr. Mark Hyman's Fat Summit, invites the consideration of long term dietary changes that aren't really a "diet" at all. Dr. Hyman's book, titled "Eat Fat, Get Thin" covers the studies and the "how-to" and "why" of modifying the type of fats we eat – as well as other foods – to achieve the changes we're after both from appearance and health standpoints.
We aren't giving you medical advice on weight loss, but do acknowledge that people who are well-educated about fats, carbs and good dietary habits have healthier bodies. That said, we'll get back to how technology can help via CoolSculpting.
Will a single treatment "do it all"?
Any non surgical technology demands that you have realistic expectations. CoolSculpting studies show an average reduction of 23%  in the treated fat layer. * This isn't going to translate to a 23% reduction of circumference measurements because fat layers are only part of the whole. But that's a significant change when you consider it only takes a one hour treatment per area to get those results.
We offer a Treatment to Transformation program that will help contour ALL the treatable areas that concern you. Here are some examples of Treatment to Transformation options.
If I'm working on my body weight now, when should I get CoolSculpting?
Ideally, tweaking results after you've reached a more normal weight makes the most sense.  Yet, we see time and again patients who had fat freezing treatments who say those first changes gave them the determination to get into the best shape they could. So if you need a catalytic jump start, CoolSculpting can be a very effective motivator.