How Long Does Microneedling Last?
Do you want the kind of skin that's so radiant and flawless, people will be convinced you've got an A-list skincare regimen at home?
Do you have acne scarring or signs of sun damage that you'd like to completely erase from your complexion?
If that's the case, it's time to discover the restorative powers of microneedling treatments.
Want to learn more about this exciting skincare secret, including how long microneedling lasts? Let's take a look!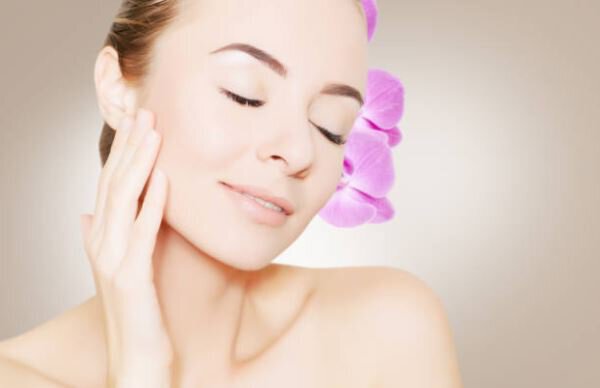 *Individuals Results May Vary.
How Does Microneedling Work?
Microneedling uses a special handheld device that features tiny micro needles. SkinPen® microneedling uses tiny needles to quickly puncture the surface of the targeted skin, creating microscopic channels (hence the "micro" in microneedling). 
These microscopic channels prompt your body to activate its wound-healing processes, which are flush with – you guessed it – collagen and elastin. These building blocks are foundational for great skin, as they can firm and tighten sagging skin, increase cellular turnover, and even improve the look of wrinkles and old scars.
Over time and with regular SkinPen® microneedling treatments, you can expect firmer, younger-looking skin that's so radiant, you'll look like you're constantly standing in front of your own filter light.
SkinPen® Microneedling Advantages
At Total Dermatology, we employ the SkinPen® microneedling device. SkinPen® was the first FDA-approved microneedling device. There are many things that set SkinPen® microneedling apart from any other microneedling technology. 
SkinPen® microneedling is the most accurate form of microneedling. This is due to the mechanism being housed in the disposable tip of the device, which gives your aesthetician complete control over the device. Other devices do not feature this technology and may not be as accurate as a result. This could lead to targeting healthy skin that does not require treatment. 
SkinPen® has proven to be the safest and most reliable microneedling device on the market, which is why we use it here at Total Dermatology. 
Microneedling Results: What to Expect
Microneedling results aren't permanent, so if you like what you see, it's important to schedule regular maintenance sessions. Initially, your microneedling sessions can be placed one month apart. Once you achieve your final results, you can schedule a microneedling session one every six to twelve months.
Your microneedling results will usually be visible after your second or third treatment. Most people need three to six microneedling treatments to see their best results.
How to Maintain Your Microneedling Results
If you love your microneedling results, you can maintain them with the following steps:
Invest in a good skincare regimen 
Avoid sun damage and always wear sunscreen
Limit your time out in harsh environments
Schedule regular appointments with your dermatologist!
"I had the hair removal done on the front and back of my neck due to irritation of shaving on a daily basis."
Take the Next Step
Want to learn more about SkinPen® microneedling, including how long your microneedling results may last?
Schedule your consultation with board-certified dermatologist Dr. Nissan Pilest at Total Dermatology in Irvine, CA today by calling (949) 727-3800 .