Are You Guilty of "Confusing your Skin"?
Confusing your skin – Easy to do and not entirely your fault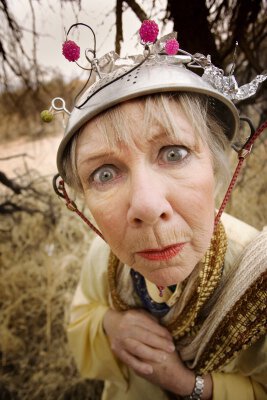 <
On any given day you will see thousands of snippets or advice and advertising. "Take this" for more energy…"Take that" for better sleep…
"Use this" for younger skin…"Buy that" for a flawless complexion. So,  most of us "try that", "use this" and completely and utterly confuse our poor skin. I've tried everything the magazines said and my skin is having a fit!
Confused skin gets testy
By trying each new miracle cream or age reverser or spot stopper, it's easy to create so much chaos that your skin simply stomps its little foot and screams "NOOOO!" And that "no" can look like breakouts and pimples, dry patches, redness, itching or even welts.
Basic rules for happy skin
Skin is pretty simple. Some basic rules always apply. Like, Keep it Clean. Treat it Kindly. Protect if from too much Sun. Be consistent. Honestly, your skin will look and behave much better if you stick to a consistent regimen and use the same old stuff every day.
So, how to not be guilty of confusing your skin?
Pick a cleanser for your skin type and condition (If you have no clue and no time to get a dermatology recommendation, Cetaphil is a safe bet for just about anyone on the planet).
Clean your skin every night – every night – every night. Clean skin can cast off toxins. Skin blocked with the day's dirt, makeup and smog just lies there and suffocates – all night long!
Moisturize – Remember we live in a desert here in southern California. You need to drink water and give your skin a helping hand to stop dehydration on both the internal and external fronts.
Exfoliate – but gently. A cleansing brush does dual duty. If you'd rather use some kind of scrub, go easy – and only once or twice a week. (Actually a nubby washcloth works pretty well for most and can be used every day).
Protect. UV will seriously mess with your skin's DNA if you let it.
If you have Melasma, you REALLY need to double down on your sun protection. You can use a chemically based sunscreen first and top with a sunblock that contains zinc oxide or titanium dioxide.
Touchy skin? Is it a new product? If it's perfumed, skip it. If it burns and itches when you put it on, skip it. The only "but" here is when you are having your skin treated by a dermatologist and you are expecting some side effects.
Speaking of Dermatologists, we don't take your money just to give you a professional opinion of what you can do to get – and keep – the skin you're after. Magazines are pretty and the boxes at the department store are shiny and enticing…but only a skin pro can take a look at your skin and tell you the right "do this"! Give us a call and book a cosmetic consult with Dr. Pilest to discuss what's right for your skin.