CoolSculpting Multi Treatment Examples
CoolSculpting is the world's most frequently performed procedure for nonsurgical fat reduction.

Fat Freezing, Nearly Everywhere
Now, areas all over the body can be contoured without the need for anything more than an hour-per-area session.
Treatments can be repeated for increased results and can be overlapped for even more precision contouring.
Treatment Examples Multi-area or Multi-Treatment
Here are a few examples of multi-area or multi-treatment results. Your treatment plan may differ in applicators required and the number of sessions recommended. Depending on your body's response and the amount of fat present, you could need fewer or more treatment sessions. As a courtesy to our patients, we offer substantial discounts on all multi-treatments.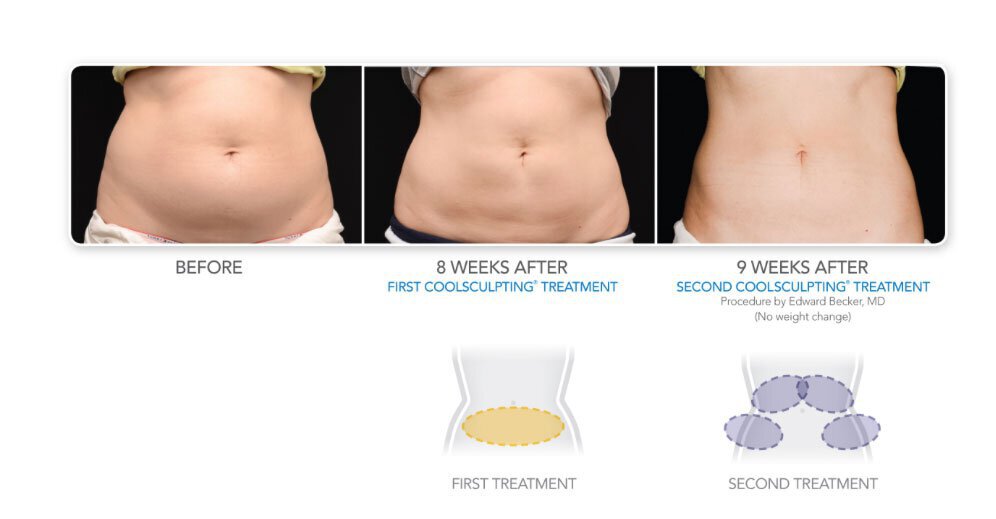 See additional multi-treatment examples.
---
The Double Chin Has Met Its Match
CoolSculpting Mini is a newer application for reducing fat beneath the chin. Previously the only option for reducing a double chin was liposuction. Now with fat freezing, you can define your profile without the risks or incisions of surgery. A single session priced at $1000. Call for current pricing which could include a single session discount or dual session package price.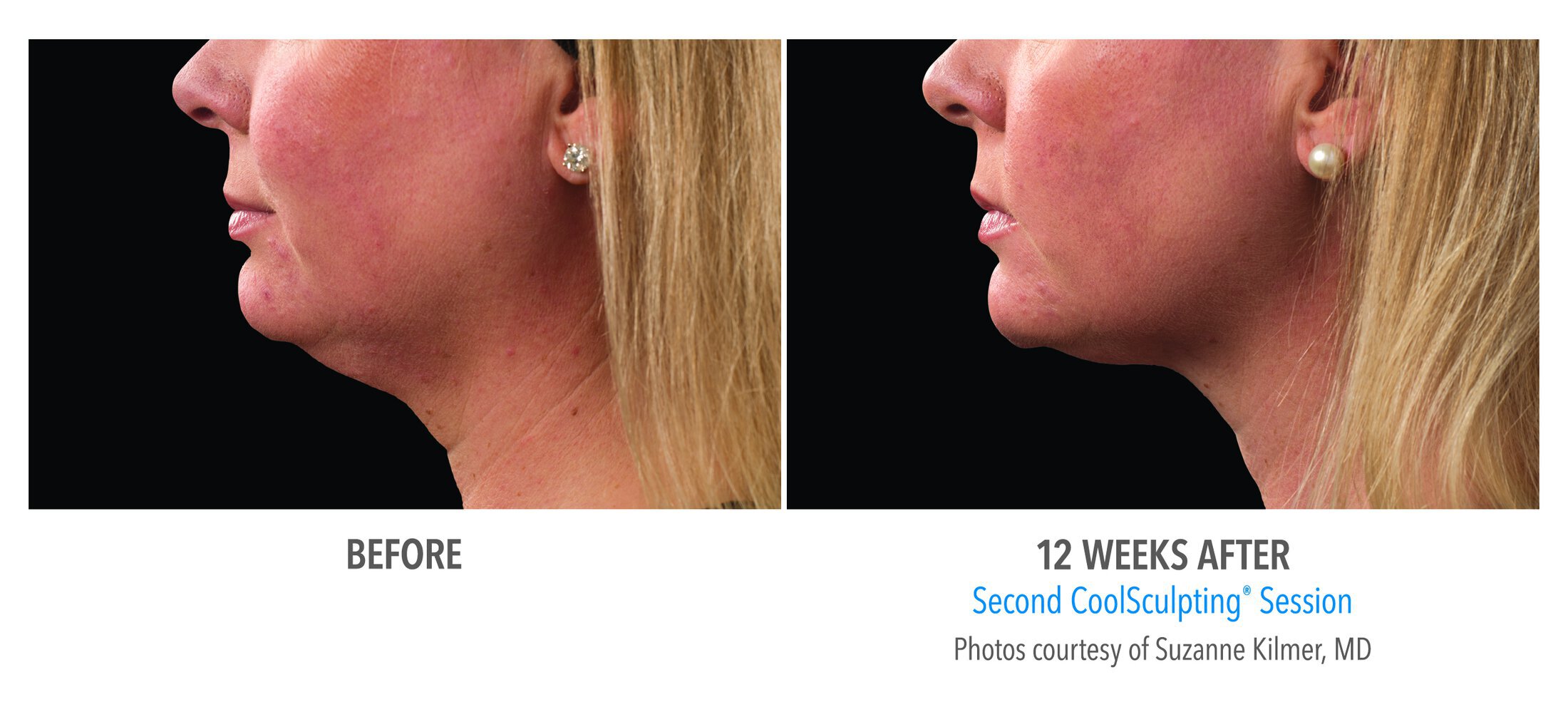 CoolSculpting is a treatment which can benefit just about anyone who has a little extra fat here or there.
See more about CoolSculpting Mini for reducing your double chin here.
Watch the video above to find out how CoolSculpting works and why it's an ideal solution to diet-resistant fat.