Juvederm – Queen of the Lip Pout
Loving the lips! For a sexier pout, Juvederm is the queen of fillers.
Juvederm Favored by Patients and Doctors Alike
Juvederm is a favorite for both patients and Dr. Pilest, prized for its easy injectability and soft, natural feel. Hyaluronic gels draw water into the tissues to add plumpness and form. Because Juvederm has such a fluid consistency, there is no distortion in natural lip movement.
Call (949) 727-3800 for information.

Patient had 1/2 syringe Juvederm

Patient had 2 syringes Juvederm

Patient had 2 syringes Juvederm
Placement with micro cannula instead of needles
Juvederm placed in the lip body and the vermillion border is a simple and quick process. Dr. Pilest offers cannula placement to avoid numerous needle "sticks".
An ideal choice for both young and mature patients
Full lip augmentation for more mature patients will often include the area around the lip to soften fine lines, lift downward mouth corners and rebuild the philtral columns. Although the images above show younger patients, Juvederm is amply well-suited for women of all ages, including grandmothers and even great-grandmothers who want to restore some of the lip area fullness lost through the natural aging process.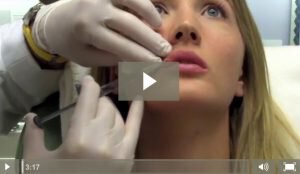 Learn more about Juvederm and see a live lip augmentation.
Consultations are with Dr. Pilest
Meet with Dr. Pilest for a professional assessment and learn which filler(s) are recommended to help you achieve the look you want.  Call (949) 727-3800 to schedule. Like a little extra info? Request a callback from our Patient Advisor by using the form below.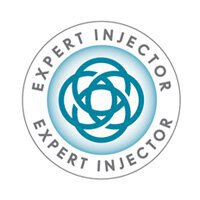 Dr. Nissan Pilest is a member of the distinguished
Expert Injector
collaboration and holds the
Circle of Excellence in Soft Tissue Fillers
through the American Society of Dermatologic Surgeons. Dr. Pilest performs all injections for dermal fillers and neuromodulators at Total Dermatology.
About Dr. Pilest