Filler "Blending"
Dr. Pilest is using a new filler injection technique utilizing a "homogenized" blend of Juvederm or Restylane filler, saline and additional lidocaine.
By altering the consistency and adding more carrier, the filler can be easily manipulated to smooth the skin in a way that standard "line" filler injections cannot.  Translated, that means you get a much smoother result. It's proven to be the optimal method for filling under eye hollows, temple area and any superficial area where the skin is thin.
"It's an elegant way to add a smoothing layer of filler under the skin surface. Hyaluronic gel is a water-loving product and with this injection technique we're able to place a sheet-like layer in the areas where it's needed with no bunching or lumpiness." – Dr. Pilest
Different fillers have different consistencies and while the manufacturer has a standard formulation, in some some instances, for certain areas, the blend makes all the difference in the world between a purely smooth result and one that is not so smooth. This blending technique has solved the problems associated with using fillers in even paper thin areas – especially useful for those with delicate skin that tends to be more fragile and transparent.
Using a tiny flexible microcannula further enhances the way the fillers are placed with far less potential for bruising and none of the "bug bite" look that comes from multiple needle sticks.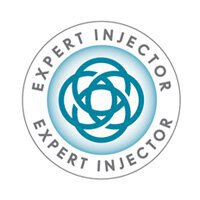 Dr. Nissan Pilest is a member of the distinguished Expert Injector collaboration and holds the Circle of Excellence in Soft Tissue Fillers through the American Society of Dermatologic Surgeons. Dr. Pilest performs all injections for dermal fillers and neuromodulators at Total Dermatology. About Dr. Pilest