About UV and Your Skin
The UV rays from the sun are two kinds – UVB and UVA. You can tell you've had a dose of UVB rays because you will get red and/or tan – UVB is also the initiator of most skin cancers.
UVA rays are long rays that are, in their own way, "silent". UVA is the skin-ager. UVA penetrates glass and is not stopped by makeup – or many sunscreens.
UVA creates an oxidation effect, much like the oxidation that causes rust when metal items are left outside. As long as it's not dark out, you are getting UVA exposure – through your home or office window, through the windows in your car as well as through most makeup (some mineral makeups can provide adequate protection to the skin).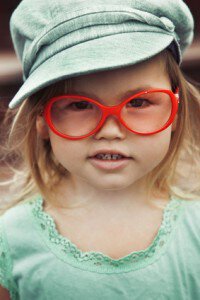 To protect from UVA, your sun protection lotion should contain zinc oxide, mexoryl or heliotrope. All these can be found over the counter. Learn to read the labels and use a sunscreen as recommended.
An antioxidant serum is a smart way to help counteract the oxidative action that occurs. In Southern California we get an abundant dose of sun so it's something you can't ignore if you care about skin appearance and skin health.
UV aging shows up as wrinkling, brown patches, broken capillaries and general loss of skin radiance. Prevention is certainly simpler than trying to undo the damage – and much less costly!