Winter Skin Fixers for Better, More Hydrated Skin
Is Your Skin Feeling a Little Like Tree Bark?
We commiserate with you.  Often no matter what lotion you're using, when the colder weather hits, your skin feels like tree bark. Winter in Southern California reminds us that we live in an arid, moisture-depleted climate. The winds blow in from the desert and mountains during the winter, either hot or cold, but always dry. Think red flag warnings, the Santa Anas, that "shocking" first touch to the car door.
Your skin suffers. And if the dry air is not enough of a challenge, add the skin-unfriendly chlorine present in any municipal water supply. It's easy to understand the whole tree bark thing – sometimes all year round!
Shower Your Way to Silky
One of our staff clued us in to an ultra-effective moisturizer used on wet skin. She raved, "My skin feels like skin again! You have GOT to try this!" We did. We are co-ravers!
Here it is: Curel Hydratherapy ( She says she doubles down and uses Curel's Rough Skin Rescue too.) Get it at Walmart or most any big box store.
It's not really designed for facial skin, so we don't recommend it as a total head to toe. But everything neck down should be fine.
**One caution: If you are using prescribed products from your dermatologist or doctor for treatment of eczema or psoriasis or any other skin condition needing medical attention, ask that doctor first if and how you could combine this product.
Facial Skin Savers
Once your body skin is moisturized, it's then a simple matter to keep that moisture locked in most of the day because you're wearing clothing.
But your face? Your poor face has to brave the day with constant moisture-sapping events going on without the benefit of clothing to provide any protection from dry atmospheric air AND dry air from heated environments in your home, office or car.
Our patients threw quite a tantrum when we temporarily pulled the fabulous skin smoother SilkPeel Dermal Infusion from our offerings. (For lack of a SilkPeel technician). Happily, it's back on the menu!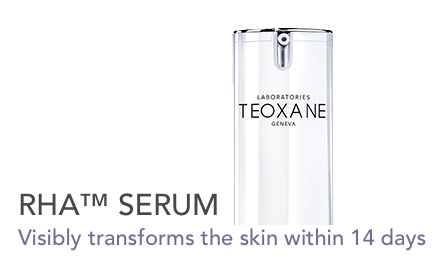 This time of year, dry skin products are ideal, as is the super-skin pamperer Teoxane which is loaded with hyaluronic acid. Teoxane is far from inexpensive, but it's an exceptional product that gives exceptional results. Learn more about Teoxane here.
Exfoliate First
To get the best benefits from any facial corrective serums or lotions, you're wise to exfoliate first to remove dead skin cells that obstruct the delivery of product into the skin. We love Airelle Exfoliating Cleanser which combines an all-skin all natural cleanser with gentle glycolic acid and bamboo particles. Stop by the office and pick up a bottle.
If your skin is sensitive to glycolics and you only want a gentle manual exfoliation, then reach for a clean cotton washcloth after cleansing to help buff away dead cells.
Exfoliation Pièce de Résistance
The pièce de résistance in exfoliation is Dermaplaning. Smooth like you've not experienced since you were a babe. You can't do this at home, but an every-so-often treatment in the office will turn you into a convert.
The Age Factor
Skin cells turn over less quickly as you get older, so age will make your skin drier, less resilient and thinner. Pamper yourself when you can and do what's needed to take care of your skin. Most all skins can benefit from retinols, but particularly maturing skin that needs a cell action boost. Vitamin C topicals, sunscreen, HA serums and a retinol should be as much a part of your skin care program as cleanser. Find what works for you and enjoy the benefits.
Call for Information or consultation (949) 727-3800