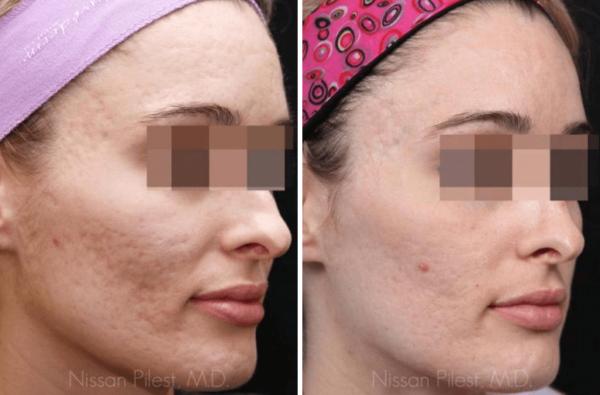 *Individuals Results May Vary.
The different technologies can have different impact on fillers. The depth of the filler placement and the depth of the heat generated by a technology can affect how long the filler might normally last for you. Also the type of technology will impact fillers. Deeper-reaching heat would pass through some fillers. For instance, a superficial placement of a hyaluronic gel such as Belotero would be extremely vulnerable to a laser like Fraxel and you would likely see less correction of treated wrinkles right away. However, Radiesse is injected fairly deep and it has different properties so an IPL or even a Thermage treatment should have little to no impact.
The different types of lasers target different elements in the skin. IPL does not generate the same levels of heat as Thermage and should have less effect on fillers already placed. Likely a true laser that targets the water in the skin would potentially affect the filler the most.
"WOW! I went into my appointment with a negitive attitude. I have all of my cosmetic procedures done in Europe and have very high standards. Even though I came across skeptical, I was treated with patience and respect. I had PRP and Botox and am so impressed with the quality and results. It is so nice to have a doctor that knows what he's doing!"
Thank you!!!!!
DD, Happy Patient