What Does Off-Label Mean? Should I Be Worried About It?
When you hear the term "off-label", should you be worried?
When it comes to cosmetic dermatology, usually not. Because so many of the most popular applications are "off-label", staying on-label would mean you would have some serious restrictions in the use of things like fillers and Botox.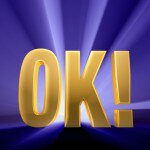 Off-label – under the table? Or illegal?
Off-label does not actually signify anything that is being done under the table, to so speak, or dangerous or illegal. The terminology actually means something quite different and actually quite simple.
Basically the term is used when a filler or treatment is a different area or a different way than what those in the FDA trials. So, a filler that's FDA approved for naso labial folds used in the cheeks would be "off-label" but certainly not illegal or dangerous. Many of the off-label uses are the precursors to future FDA approved use.
Read Dr. Pilest's explanation of off-label on the American Society of Dermatologic Surgeons website.
Is every off-label use of a product or technology safe?
No…and that is why you should make sure the providers you choose for any treatment that involves your skin are well educated, well qualified and experienced. Dermatologists and plastic surgeons are most intimately knowledgeable about the skin and the support structures beneath.