PLACEMENT WITH PAIN-FREE MICROCANNULA
At Total Dermatology we strive to deliver the best under-eye hollow treatment Irvine has to offer. Now we use a soft gel filler and no surgery. Restylane has proven to be an extremely successful option to improve undereye hollowing. Dr. Pilest uses a flexible smooth tipped microcannula to place the filler.
Although one would assume the procedure is painful, it's not. A small entry point is made with a needle and then the microcannula is introduced through that entry point. Because the tip of the cannula is round and smooth, there are no nicks to nerves or veins – a huge help in avoiding bruising.
*Individuals Results May Vary.
IMMEDIATE LONG-LASTING RESULTS*
The filler used, Restylane, provides an immediate improvement and feels as smooth and as flexible as your own natural tissue.
POST-TREATMENT
Our Irvine under-eye hollow treatment patients may experience a small amount of swelling following the procedure as the Restylane attracts water in the skin. This will self-balance within a day or two. The use of a microcannula dramatically reduces the risk of bruising, but it can happen. Certain supplements and medications will make you more susceptible to bruising. The additional use of the AccuVein vein finder further reduces risk of bruising.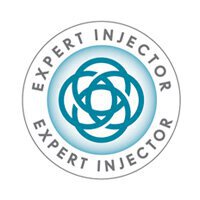 Dr. Nissan Pilest is a member of the distinguished Expert Injector collaboration and holds the Circle of Excellence in Soft Tissue Fillers through the American Society of Dermatologic Surgeons. Dr. Pilest performs all injections for dermal fillers and neuromodulators at Total Dermatology. About Dr. Pilest