What Treatment Prevents Sagging Skin?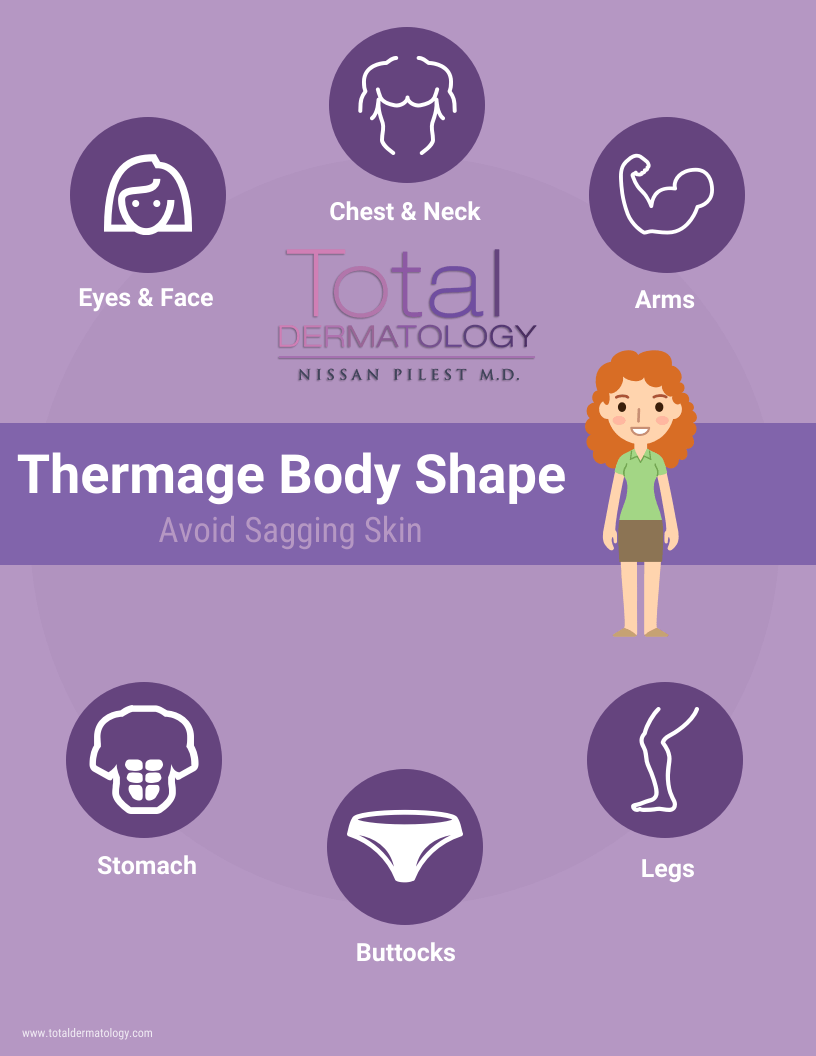 Sagging skin is a natural part of the aging process – but that doesn't mean you have to accept it. Whether you've noticed that you've lost elasticity in your skin or have crepe-y wrinkles across your chest and neck, there's a treatment that can help you prevent and even reverse sagging skin:

View Our Contouring Gallery
Thermage Body Shape for skin tightening and smoothing is now available at Total Dermatology in Irvine CA. At Total Dermatology, board-certified dermatologist Dr. Nissan Pilest uses FDA-approved Thermage to tighten and tone sagging skin on common treatment areas like:
Stomach
Arms
Face
Eyes
Neck
Chest
Buttocks
Legs
And more
Thermage is so effective because it uses intense pulses of heat energy to target subdermal tissue. By going deeper than the surface layer of the dermis, Thermage promotes tightening at the structural level, which creates better and more visible results. In addition to instant tightening, Thermage promotes increased collagen production for long-term results.
Thermage treatments are delivered via a small handpiece which can be adjusted to fit your particular treatment area. Thermage takes about an hour and a half to perform, although the procedure time varies depending on the treatment area. It is important to note that Thermage involves no downtime, so patients can return to everyday activities immediately after treatment. Most clients only need one treatment to see results, making this an excellent option for people who don't have time for constant sessions.
You don't have to accept aging skin. If you want to learn more about Thermage for skin tightening and smoothing, schedule your consultation with Dr. Pilest at Total Dermatology in Irvine, CA today. (949) 727-3800