The secret behind the body contouring success can be found in the delivery system. Thermage delivers quick pulses of energy to the deepest dermis layers, which triggers significant structural changes. Part of these changes includes immediately creating a contracting effect, which shows up as tighter, firmer-looking skin.
Additionally, just a single Thermage treatment boosts long-term collagen production, which helps promote the appearance of young skin over a lengthy period of time.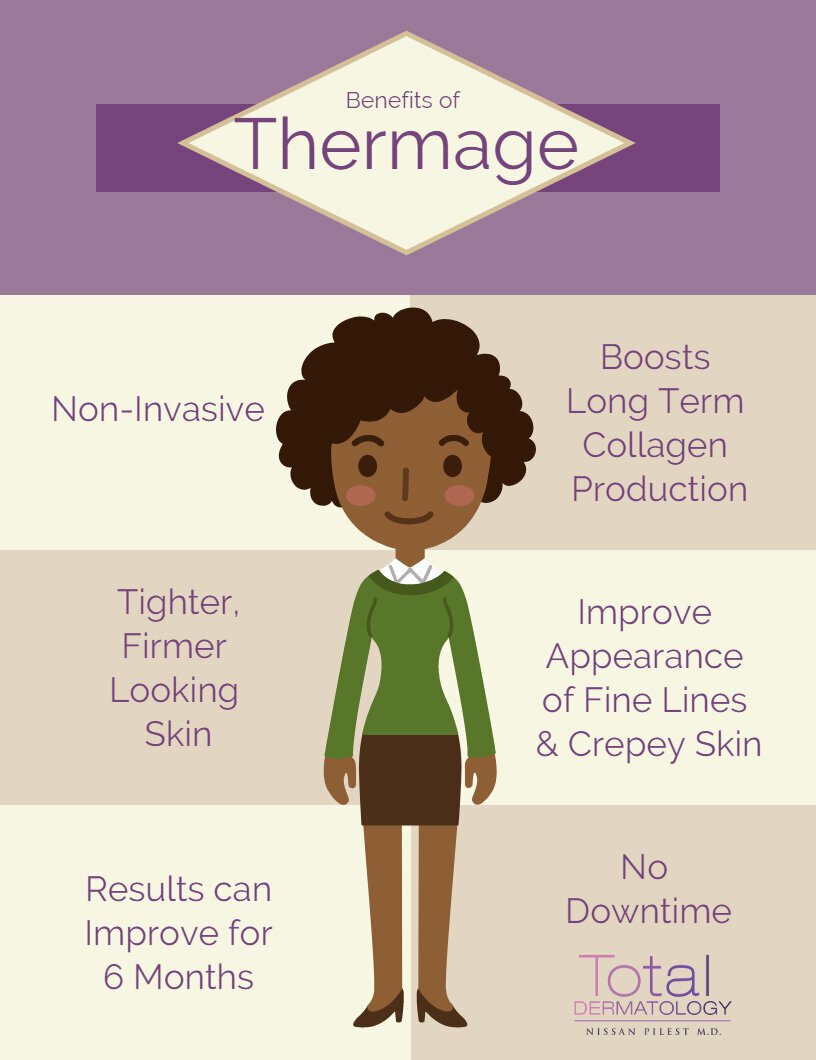 There's no downtime or recovery associated with the procedure; in fact, patients can go right back to work after their treatment. Results can continue to improve for six months or more.
Thermage Body Shape is an excellent non-invasive solution for someone who is close to their ideal weight but needs a little extra help with sagging skin. In addition to body contouring, Thermage Body Shape is a great procedure for people who want to get rid of the appearance of fine lines, crepey skin, and even cellulite!
Want to find out if you're a candidate for Thermage body contouring? Schedule your consultation with Dr. Pilest at Total Dermatology in Irvine, CA today!
Total Dermatology serves the greater Orange County area, including Newport Beach.