What is the Difference Between Medical and Cosmetic Dermatology?
Everyone should have a good dermatologist in their corner – and that's exactly what you'll find at Total Dermatology in Irvine, CA.
Founded and operated by board-certified dermatologist Dr. Nissan Pilest, this premier dermatological destination features both medical and cosmetic treatments, all of which have one goal:
To help you achieve your best skin ever.
But what exactly is the difference between medical and cosmetic dermatology? And how can you tell which one is right for you?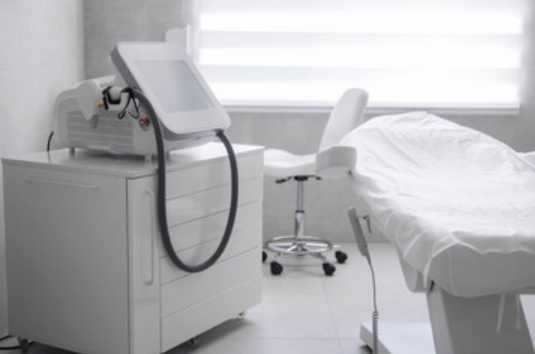 What to Expect from Medical Dermatology
Medical dermatology is a phrase used to describe any skincare treatment designed to treat a skin condition or disease, with examples ranging from eczema and acne to skin cancer. Medical dermatology is a highly specialized medical field that focuses on treating the skin issues that may affect your long-term health.
The Benefits of Cosmetic Dermatology
Cosmetic dermatology also focuses on your skin's health, but with the goal of promoting clear, beautiful, and youthful skin. For example, cosmetic dermatology can include laser skin resurfacing for smoother skin, dermal fillers to address facial volume loss, and even sclerotherapy to minimize the appearance of spider veins.
At Total Dermatology, we offer a wide range of cosmetic dermatology treatments, with procedures designed to target:
Aging
Hyperpigmentation
Body fat
Visible veins
And more
Total Dermatology also offers feminine rejuvenation and treatments designed exclusively for men.
How Do I Know What I Need?
The best way to determine the right treatment is to schedule a consultation with Dr. Pilest. The consultation is designed to give you the opportunity to discuss your skin concerns, whether it pertains to aging or a mole that's been bothering you for a few years.
During your consultation, Dr. Pilest will listen to your skincare concerns and make recommendations as to the right treatment for your needs.
"The best of the best. Dr Pilest is fantastic and his entire staff are equally as professional."
Take the Next Step
Want to discover the best dermatological treatment for your skin? Schedule your consultation with board-certified dermatologist Dr. Nissan Pilest at Total Dermatology in Irvine, CA today by calling (949) 727-3800.