How Much Does a Non-Surgical Butt Lift Cost?
Have you always wanted a more voluptuous backside, but aren't exactly a fan of having to undergo surgery to get it?
We get it. Surgery can be scary, plus there's a lot of recovery time involved. Add to the fact that you won't be sure of your results until weeks of recovery, and it's no wonder more patients are interested in a popular new trend: the non-surgical butt lift.
But what exactly is it – and how much does a non-surgical butt lift cost?
What is a Non-Surgical Butt Lift?
A non-surgical butt lift is a procedure that uses Sculptra injections to create more backside volume. It's like dermal fillers for your bum – and for many clients, this presents the perfect alternative to surgical butt augmentation. The non-surgical butt lift uses about ten vials of Sculptra, which are injected in key areas of the booty to achieve lift and volume.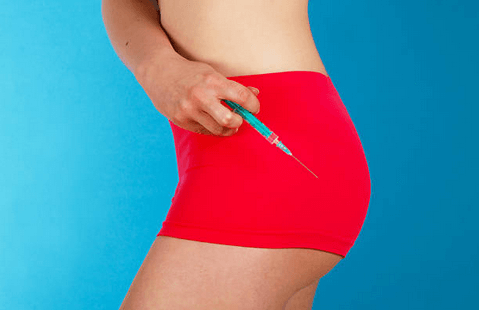 The Cost of a Non-Surgical Butt Lift
The cost of a non-surgical butt lift usually varies depending on how many vials of Sculptra a patient will need, including the price of Sculptra injections at a particular plastic surgeon's practice. The average cost of Sculptra injections at $1000 per vial and the average patient needs approximately 10 Sculptra vials per procedure. Total Dermatology also offers discounts on multiple vial purchases. The best way to determine an accurate price for your unique treatment plan is to schedule a consultation with your Total Dermatology provider today.
What to Expect from Your Non-Surgical Butt Lift Procedure
The non-surgical butt lift is often referred to as the "lunchtime lift," and for good reason: this procedure can be completed in as little as 30 minutes, with most clients able to see significant results about one to two weeks after the treatment. Sculptra will be injected into key areas of the buttocks to provide significant lift and subtle volume. Results can last about two years(!), depending on the patient.
Dr. Pilest is truly an expert and totally professional. And a really caring person. I've found everything about the practice to be top notch and all of the people are wonderful. I'm so very glad to have found them.
CB, Happy Patient
Take the Next Step
Want to learn more about the non-surgical butt lift with Sculptra injections? Schedule your consultation with board-certified dermatologist Dr. Nissan Pilest at Total Dermatology in Irvine, CA today by calling (949) 727-3800.