Stop the Mad Dog – Dysport for Men
Stop the Mad Dog
It's easy to "look" angry with brow furrows. Repeated muscle action from concentration ends up giving you a look you don't want. With a muscle relaxer like Dysport, these actions are inhibited so your muscles can retrain themselves not to hold the negative expression.
Men Need More
Men have thicker muscles and therefore will typically need higher doses of Dysport than women, so expect higher dose recommendations than you may see associated with women. Careful placement relaxes the muscles you want to relax but avoids the overdone or too-smooth appearance that looks particularly strange on men.
Acts Quickly and Lasts for Months
Regain the confident expression you want with a simple, quick injection of Dysport. Results are apparent usually within a few days and last up to 4 months.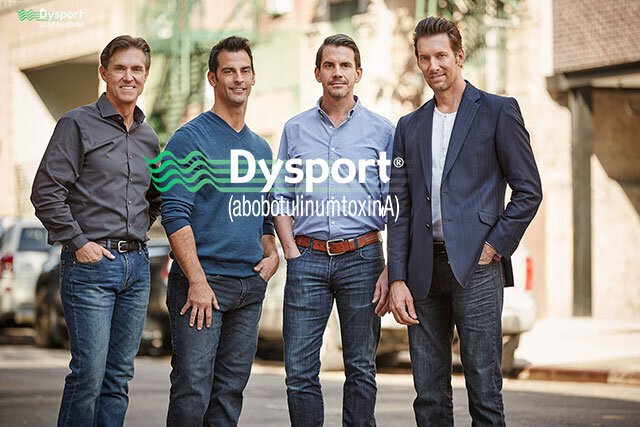 Choosing Your Injector
Dr. Pilest, as an Expert Injector, and training physician for injectables, has ample expertise in treating men for frown and worry lines while allowing for natural expression. You want people to see you as relaxed and assured, not "done" or frozen.
Additional Resources