What Is the Difference Between Chemical and Physical Sunscreens?
Summer is right around the corner – but you don't need a seasonal excuse to spend as much time as possible out in the sun. Whether you consider yourself a beach bum or a desert diva, you've been soaking up as much sunshine as you can.
Not to bring your vibes down, but while you're worshipping the sun, are you protecting your skin with sunscreen?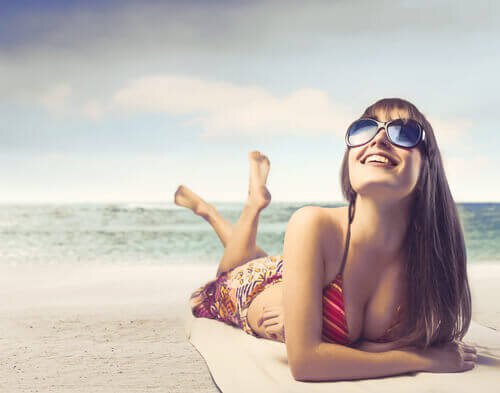 Sunscreen may feel like a boring topic; after all, you know you need it and you try to wear it as much as possible. It's even in your moisturizer and makeup. But not all sunscreens are created equal – and that means you might not be wearing the best sunscreen for your skincare needs.
Don't worry, we won't leave you hanging. Let's take a look at two major types of sunscreens and how they protect you against harmful UVA/UVB rays:
Physical Sunscreens: These sunscreens work to directly block UVA/UVB rays; think of physical sunscreens like a suit of armor protecting you from the sun's rays. Physical sunscreen works as soon as it's applied, although it's still recommended that you apply it 20 minutes before heading outside.
Chemical Sunscreens: These sunscreens contain an agent that actively absorbs the sun's rays; throughout this absorption process, the heat activation causes the sunscreen to deflect UVA/UVB rays. Chemical sunscreens take some time to work, so you should definitely apply it long before you head outside.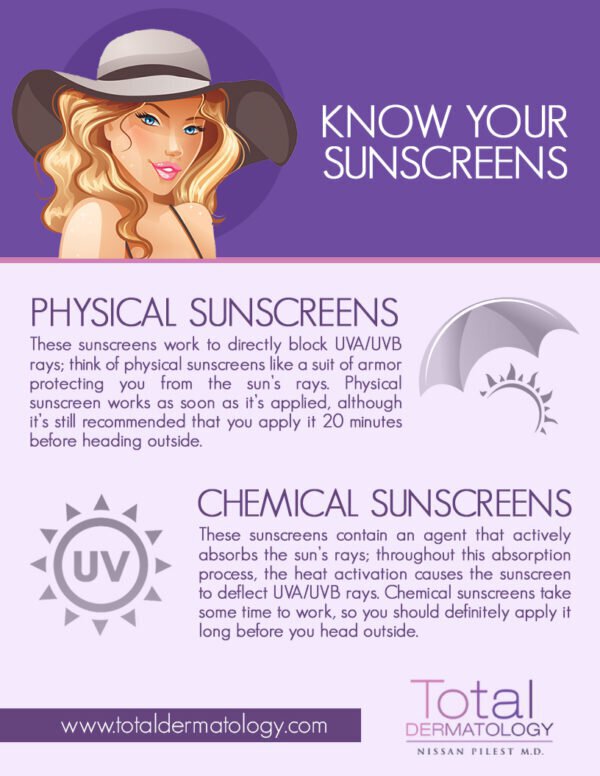 So what sunscreen is best for you? While everyone's different, we generally recommend that you use physical sunscreens, as they work immediately. In today's busy world, you need a sunscreen that gets right to work – just like you!
Want to see which type of sunscreen is right for you? Schedule your consultation with board-certified dermatologist Dr. Nissan Pilest at Total Dermatology in Irvine, CA today. (949) 727-3800