How Do I Know It's Time to Try Botox?
By now, you probably know all about Botox – a popular anti-aging injectable that's designed to minimize wrinkles and fine lines. From reality TV shows to your own social network, it seems like Botox is everywhere.
But how do you know when it's time to try Botox?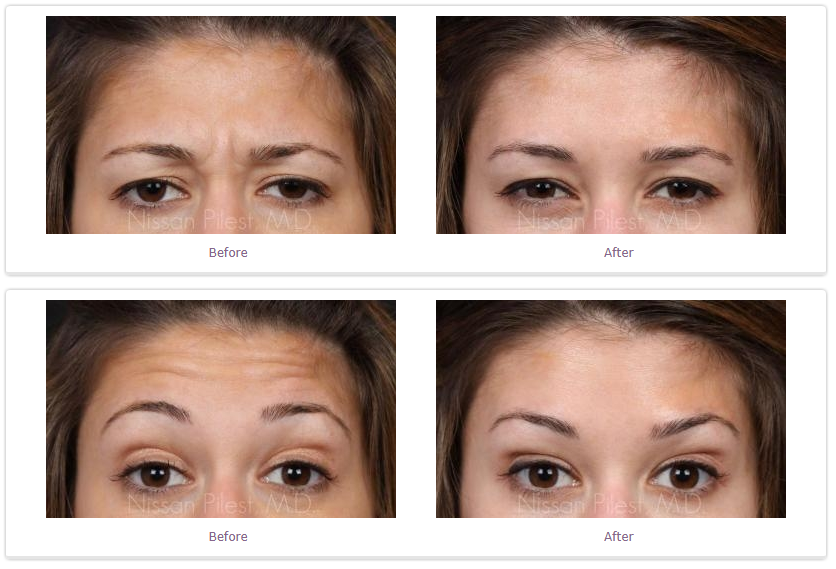 See More Before & After Photos
While there's no magic age for trying Botox for the first time, there are a few key signs that you might be a good candidate. If you answer "yes" to any of the following questions, it might be time to try Botox:
Do you have forehead wrinkles? If you have wrinkles, creases, or even fine lines stretching across your forehead, Botox can help smooth those away. Botox can even help with creases between the eyebrows, which is great for candidates who might have permanent lines from furrowing their brows.
Do you have crow's feet? Botox has also been cleared by the FDA to treat crow's feet – otherwise known as those annoying wrinkles that stretch out from the corners of the eye. Candidates with moderate crow's feet can see significant results from just one Botox injection.
Want a subtle eyebrow lift? If you're starting to have drooping eyebrows but aren't ready for surgery, Botox could help with a subtle, non-surgical eyebrow lift.
If you want to try Botox but are nervous about results, you can always try a smaller dose first. This treatment – known as "Baby Botox" – is ideal for younger candidates or people undergoing Botox injections for the first time.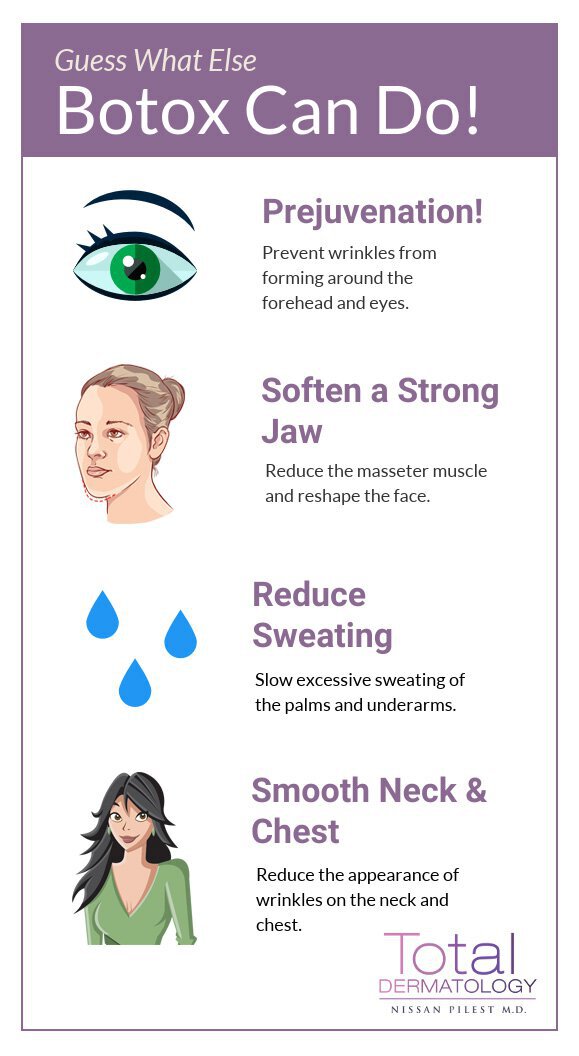 Did you know Botox can also help:
Prejuvenation! Prevent wrinkles from forming around the forehead and eyes.
Reduce the masseters and reshape your face by softening a strong jaw.
Slow excessive sweating of the palms and underarms
Prevent jowls
Smooth out décolletage
Treat fine lines and wrinkles around your mouth.
Ultimately, the right time to try Botox is whenever you're ready. If you think that time is now, schedule your consultation with Dr. Pilest at Total Dermatology in Irvine, CA today by calling (949) 727-3800.