Aesthetic BluePrint Certification
Nissan Pilest, MD, FAAD, Successfully Completes Advanced Certification for the Aesthetic Blueprint

July, 2016
Irvine, California – Nissan Pilest, MD, has successfully completed certification of The Aesthetic BluePrint™, an elite training course for advanced aesthetic practitioners.
The Aesthetic BluePrint is an intense 2.5-day training seminar focusing on the advanced use of injectable products for facial rejuvenation and beauty restoration.
"Graduates of The Aesthetic Blueprint are well equipped to restore facial balance, create a refreshed look and optimize beauty," said Arthur Swift, MD of Montreal and seminar co-chair.
"We believe that beauty restoration requires a comprehensive clinical approach," added Kent Remington, MD of Calgary and seminar co-chair.
The Aesthetic BluePrint agenda covers a variety of clinical topics including
facial anatomy
advanced injection techniques
Phi proportions
clinical photography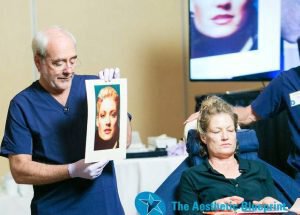 "Our participants are immersed in an in-depth curriculum that examines not only the clinical aspects of aesthetics but the all important business strategies required to achieve geometric practice growth," said Robert Rullo, CEO and Co-founder. "Our focus goes beyond creating results to optimizing the total patient experience."
 "Staying abreast of the latest techniques means our patients won't be leaving our office with outdated, lesser-effective outcomes.
Proportion and balance achieved correctly says, 'beauty'. The human eye is a split-second judge of what is beautiful. Taking all the elements of the face into account is imperative to creating the most desirable outcomes.
The use of injectable products in innovative, strategic combinations and varied placement levels can mean the difference in "okay" improvements and "wow" improvements. In my practice, I will always strive for the "wow" for my patients." Dr. Pilest
For maximum results, patients are encouraged to select a practice that is certified via The Aesthetic BluePrint.
About The Aesthetic BluePrint
The Aesthetic BluePrint has quickly emerged as the premier training course in aesthetic medicine, offering programs focused on the very best clinical and business strategies available today. The training course is  cofounded by renowned aesthetic expert, Dr. B. Kent Remington and business entrepreneur and trainer, Robert Rullo.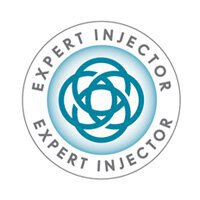 Dr. Nissan Pilest is a member of the distinguished Expert Injector collaboration and holds the Circle of Excellence in Soft Tissue Fillers through the American Society of Dermatologic Surgeons. Dr. Pilest performs all injections for dermal fillers and neuromodulators at Total Dermatology. About Dr. Pilest