HYALURONIC ACID BACKGROUND
Hyaluronic acid is a natural complex sugar found throughout all living organisms that retain water — absorbing more than 1,000 times its weight — and adds volume to the skin's surface. In addition, hyaluronic acid binds with collagen and elastin and transports essential nutrients to these fibers. The triple combination of collagen, elastin and hyaluronic acid provides structure, elasticity, and volume to the skin and contributes to its overall appearance.
As the skin ages and is exposed to environmental pollutants and ultraviolet rays, the cells lose the ability to produce hyaluronic acid. As a result, the skin begins to lose volume, often resulting in the formation of facial wrinkles and folds. Dermal fillers compromised of crossed-linked hyaluronic acid are used by physicians to help temporarily replace lost hyaluronic acid and to restore skin volume and a smooth, natural appearance.
In its natural form, unbound hyaluronic acid forms a liquid made of highly-hydrated individual polymers (chains) that are metabolized in the body in just 12 hours. Cross-linking refers to a process in which the individual chains of hyaluronic acid are chemically bound (or "cross-linked") together, transforming the liquid hyaluronic acid into a soft solid, or "gel." The firmness of the gel depends on the degree of cross-linking of the individual hyaluronic acid chains. The body metabolizes cross-linked hyaluronic acid more slowly, resulting in a longer duration of effect when hyaluronic acid is used therapeutically.
Physicians have been developing ways to restore volume and structure to aging skin using a variety of approaches for over 100 years. Past fillers included paraffin, silicone and collagen injections.
In the 1930s, researchers discovered a natural substance in the body that they named hyaluronic acid, and they found that it plays a key role in numerous areas of the body including the maintenance of skin volume and hydration, eye volume and shape and joint lubrication and cushioning.
In the decades since numerous therapeutic and aesthetic uses have been developed for this versatile natural substance. In 2003, the U.S. Food and Drug Administration (FDA) approved the first hyaluronic acid dermal filler for the correction of facial wrinkles and folds, such as nasolabial folds (the folds running from the sides of the bottom of the nose to the outer corners of the mouth).
Today, hyaluronic acid-based dermal fillers are the fastest growing non-invasive aesthetic procedure in the United States, according to the American Society for Aesthetic Plastic Surgery.1 1 American Society for Aesthetic Plastic Surgery. February 24, 2006
Dr. Nissan Pilest is a member of the distinguished Expert Injector collaboration and holds the Circle of Excellence in Soft Tissue Fillers through the American Society of Dermatologic Surgeons. Dr. Pilest performs all injections for dermal fillers and neuromodulators at Total Dermatology.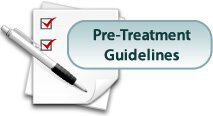 TAKE THE FIRST STEP – REQUEST A CONSULTATION
Schedule your consultation with board-certified dermatologist Dr. Nissan Pilest at Total Dermatology in Irvine, CA today by calling (949) 727-3800.
*Individual Results May Vary