I'VE USED REGULAR RESTYLANE BEFORE FOR MY LIPS AND IT WORKED GREAT. WHY WOULD I WANT SILK INSTEAD?
Many people with lips that have adequate skin thickness can use Restylane, Perlane, Juvederm or Belotero. Where Restylane Silk really shines is with the patient who has delicately thin lip tissue and thinner skin. Absolutely, though, the tiny squiggly lines around any lips will be best treated with Restylane Silk. If you've tried other fillers for your thinning lips or not been satisfied with the outcomes from thicker fillers, then Restylane Silk is an excellent option.
I'M STILL YOUNG, BUT MY LIPS ARE THIN AND ALWAYS HAVE BEEN. CAN I USE RESTYLANE SILK?
Bear in mind that lack of volume in the lips may be a genetic trait and you don't have to be older to need volume. Our Irvine Restylane Silk patients must be 21 or older. Dr. Pilest will help you decide which gel formulation will work the best for you.
HOW IS RESTYLANE SILK INJECTED?
In most cases, the thin lines require that Dr. Pilest use a needle to place the product where it's needed near the surface of the skin. Injections into the lip body and border can generally be placed with a smooth tip microcannula. Restylane Silk does contain lidocaine to make the injections more comfortable.
ARE THERE OTHER WAYS TO TREAT LIP LINES?
Microneedling is a "new" technology for helping to smooth lines around the mouth. Deep lines and wrinkles can be smoothed using Fraxel Repair which is generally followed by fillers.
FDA approved June 2014
Dr. Nissan Pilest is a member of the distinguished Expert Injector collaboration and holds the Circle of Excellence in Soft Tissue Fillers through the American Society of Dermatologic Surgeons. Dr. Pilest performs all injections for dermal fillers and neuromodulators at Total Dermatology. About Dr. Pilest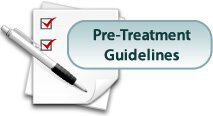 TAKE THE FIRST STEP – REQUEST A CONSULTATION
Schedule your consultation with board-certified dermatologist Dr. Nissan Pilest at Total Dermatology in Irvine, CA today by calling (949) 727-3800.
*Individual Results May Vary