CoolSculpting Costs Treatment to Transformation
What does it really take to make changes to troublesome fat bulges? It's easy to assume 1 session and 1 applicator will solve the whole problem, but unless you have only one small bulge, you'll require multiple areas treated and sometimes areas treated more than once. These CoolSculpting treatment examples will help you see the potential of this super-easy treatment to get rid of fat bulges.
The following images and treatment profiles are provided as examples only. Your requirements may differ, so please understand these examples are not meant to take the place of a personal professional assessment.
***Current Treatment to Transformation Pricing / Treatment Enhancement with ZWave is available in our office.

Treatment to Transformation Example #1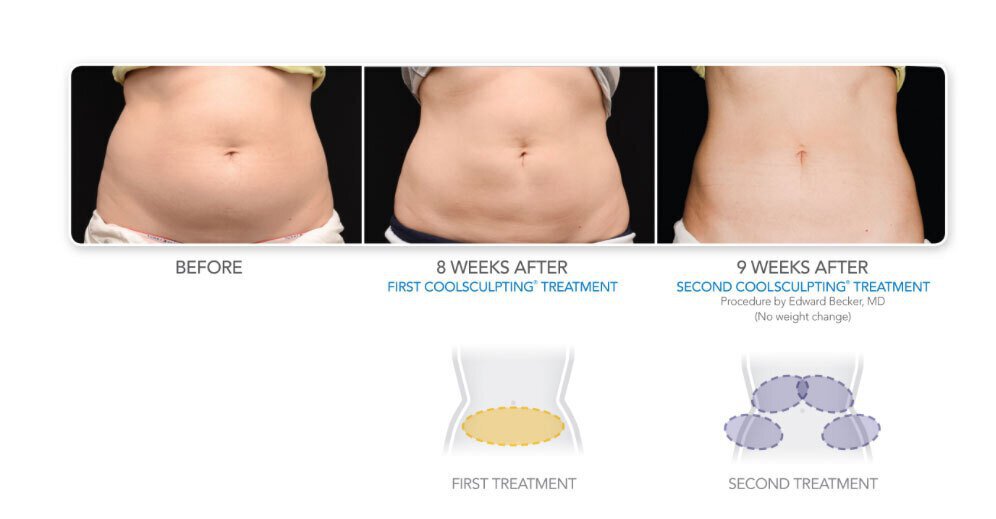 Treatment to Transformation Example #2
Treatment performed over 2 sessions with some area overlap

Treatment to Transformation Example #3
Treatment repeat over same area during different sessions
(Treatments directly over same area must be spaced by at least 2 months)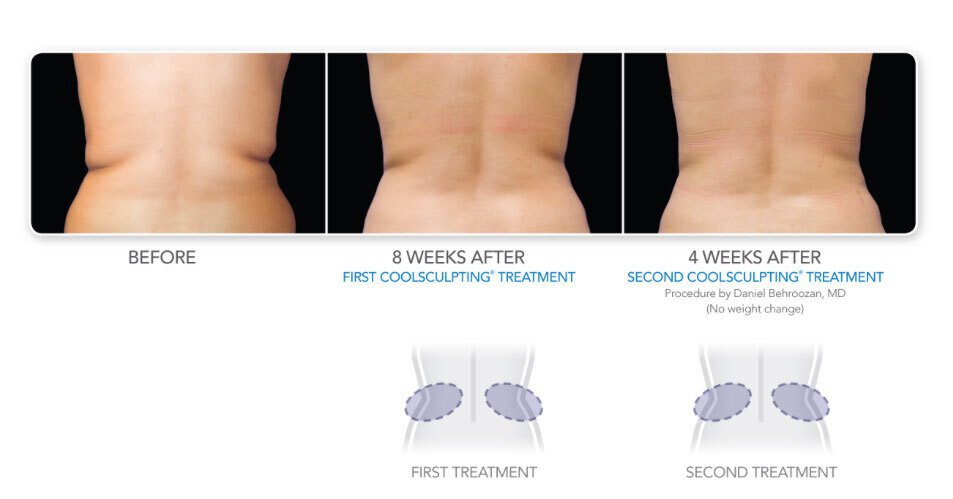 Treatment to Transformation Example 4
Treatment repeated over same area to get best results
Treatments performed during different sessions

Treatment to Transformation Example #5

Treatment to Transformation Example #6
Patient treated 3 times in same area to reduce back fat
Treatment to Transformation – There are many configurations possible and each is customized to your desired outcome and body size. These examples are not a promise of same results with the same number or size of applicators.
Every person has unique body mass, size, and fat percentages with subsequently unique outcomes. Your personal results could be better or less than these shown.
We cannot quote a final pricing for you without an in-person office visit. Call today to set up your consult and take advantage of the discounts offered
(949) 727-3800 or complete the online contact form below to request a call back.
See additional transformations provided in the CoolSculpting Photo Book