THE FIX
JUVEDERM VOLBELLA CAN:
Fill in "smoker's lines"
Plump the lip body
Define the lip border
Restore the philtral columns

A study showed that 98% of people who had Juvederm Volbella with Lidocaine reported that their lip appearance goals had been achieved; with results lasting up to 12 months.
*Individuals Results May Vary.
INJECTION COMFORT
The smooth consistency of the products in the Juvederm Ultra® and VYCROSS™ ranges allow easy and smooth placement. They also contain 0.3% Lidocaine to reduce injection pain for a more comfortable experience.
JUVEDERM VOLBELLA AFTERCARE
It's best to stop wearing makeup for up to 12 hours. Dr. Pilest recommends that you avoid the sun, as well as saunas and steam rooms, for 2 weeks. Some of our Irvine Juvederm Volbella patients experience a little temporary tenderness, swelling or bruising around the injection sites. It is also recommended that you avoid additional treatments in the treated area for the next 7 days.
Dr. Nissan Pilest is a member of the distinguished Expert Injector collaboration and holds the Circle of Excellence in Soft Tissue Fillers through the American Society of Dermatologic Surgeons. Dr. Pilest performs all injections for dermal fillers and neuromodulators at Total Dermatology.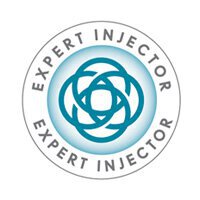 JUVEDERM VOLBELLA USES & SAFETY INFORMATION
APPROVED USES
Juvederm Volbella XC injectable gel is for injection into the lips for lip augmentation and for correction of perioral rhytids in adults over the age of 21.
IMPORTANT SAFETY INFORMATION
Are there any reasons why I should not receive Juvederm Volbella XC injectable gel?
Do not use these products if you have a history of multiple severe allergies or severe allergic reactions (anaphylaxis), or if you are allergic to lidocaine or Gram-positive bacterial proteins used in these products.
What precautions should my doctor advise me about?
Tell your doctor if you are pregnant or breastfeeding. The safety of Juvederm Volbella XC for use during pregnancy or while breastfeeding has not been studied. The safety of Juvederm Volbella XC in patients under 22 years has not been studied. The safety and effectiveness of Juvederm Volbella XC in areas other than the lips and perioral area have not been established in controlled clinical studies. Tell your doctor if you have a history of excessive scarring (e.g., hypertrophic scarring and keloid formation) or pigmentation disorders, as use of Juvederm Volbella XC may result in additional scars or changes in pigmentation.
Tell your doctor if you are planning other laser treatments or a chemical peel, as there is a possible risk of inflammation at the treatment site if these procedures are performed after treatment. Tell your doctor if you are on immunosuppressive therapy used to decrease the body's immune response, as the use of Juvederm Volbella XC may result in an increased risk of infection. Tell your doctor if you are using medications that can prolong bleeding, such as aspirin, ibuprofen, or other blood thinners, as this may result in increased bruising or bleeding at the injection site. Minimize strenuous exercise, exposure to extensive sun or heat, and alcoholic beverages within the first 24 hours following treatment.
WHAT ARE POSSIBLE SIDE EFFECTS?
The most common side effects include swelling, tenderness, bruising, firmness, lumps/bumps, redness, pain, discoloration, and itching. Most side effects are mild or moderate and last 30 days or less.
One of the risks of using this product is an unintentional injection into a blood vessel, and while rare, the complications can be serious and may be permanent. These complications, which have been reported for facial injections, can include vision abnormalities, blindness, stroke, temporary scabs, or permanent scarring.
As with all skin injection procedures, there is a risk of infection.